Sale price
$69.99 USD
Regular price
Unit price
per
Tapio I Pro 22 Inches small soundbar for indoor or outdoor
-will easily seamlessly fit your bedroom, gaming room or entertainment space, add a modern and high-tech touch to your home and never take up your space.
Features

+

22 Inches Mini Soundbar: Ultimea sound system features a slim and stylish compact design, that could fit easily under your TV and desktop. Perfect for small room spaces, like your bedrooms, kitchens, dorm rooms, garage, or office, and suits any desktop space.

Powerful & 4 Full Range Drivers Design: Ultimea small soundbar is equipped with 4 full-range speakers which can provide 60W output power. You can enjoy a expansive soundstage and feel immersive surround sound in your small room paired the soundbar with your TV than through your TV speakers alone.

DSP Sound & EQ Modes to Meet All Your Meets: EQ preset sound features you to the very edges of cinematic feeling. With HiFi. Dynimic, News, Movies, Music, 3D surround from this BUDGET compact soundbar for TV. To match your favorite sound, you can easy setup via the remote control.

Wired and Wireless Connection: Simplify set up with 5.0 Bluetooth embedded devices, you can enjoy wireless stream audio from your phone, tablet, PC, or projector quickly; Also you can use wired HDMI-ARC, Optical, AUX, and USB connection. Under HDMI-ARC connection allow you to use your TV remote or universal remote to control the volume and on/off.

Small Sound Bars Designed for More Features: Support wall-mounted. Remote control, such as using one remote to control under HDMI CEC mode, the led off, and EQ switches save your time and avoid light annoying. Lifetime technical support.

The Ultimea Brand and Family was founded in 2019 for the specific reason to bring a new kind of meaning to family life. We also want to make sure that when you are in relaxation mode and need that extra "Me Time"or family time, that we could amplify that feeling and desire to enjoy more. We've all been there.
Key Specs

+

Speaker Channel: 2.0
Power Output: Main unit: 2 x 15 W, Total System Peak power: 130 W
Bluetooth® Version: 5.0
Frequency Response: 50Hz-15KHz
Adjustable EQ: Voice/General/Treble
Inputs: HDMI ARC/AUX/USB/Optical
Remote: Yes
Size and Weight

+

Sound Bar Dimensions:21.57" x 3.94" x 2.76" (548.00mm x 100.00mm x 70.00mm)
Sound Bar Weight:2.65lbs (1.20kg)
Warranty

+

One Year Parts & Labor. Free Lifetime Technical Support.
View full details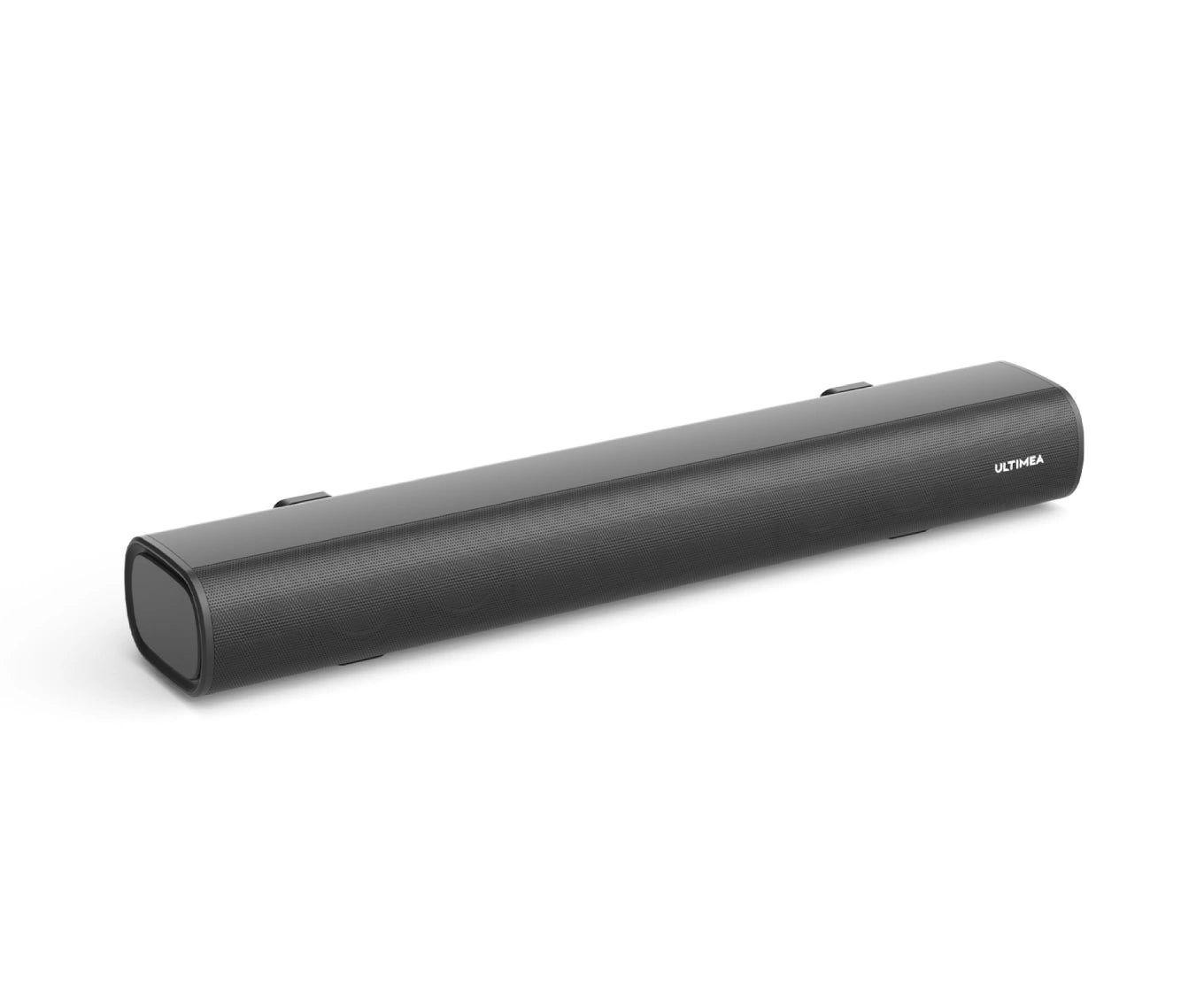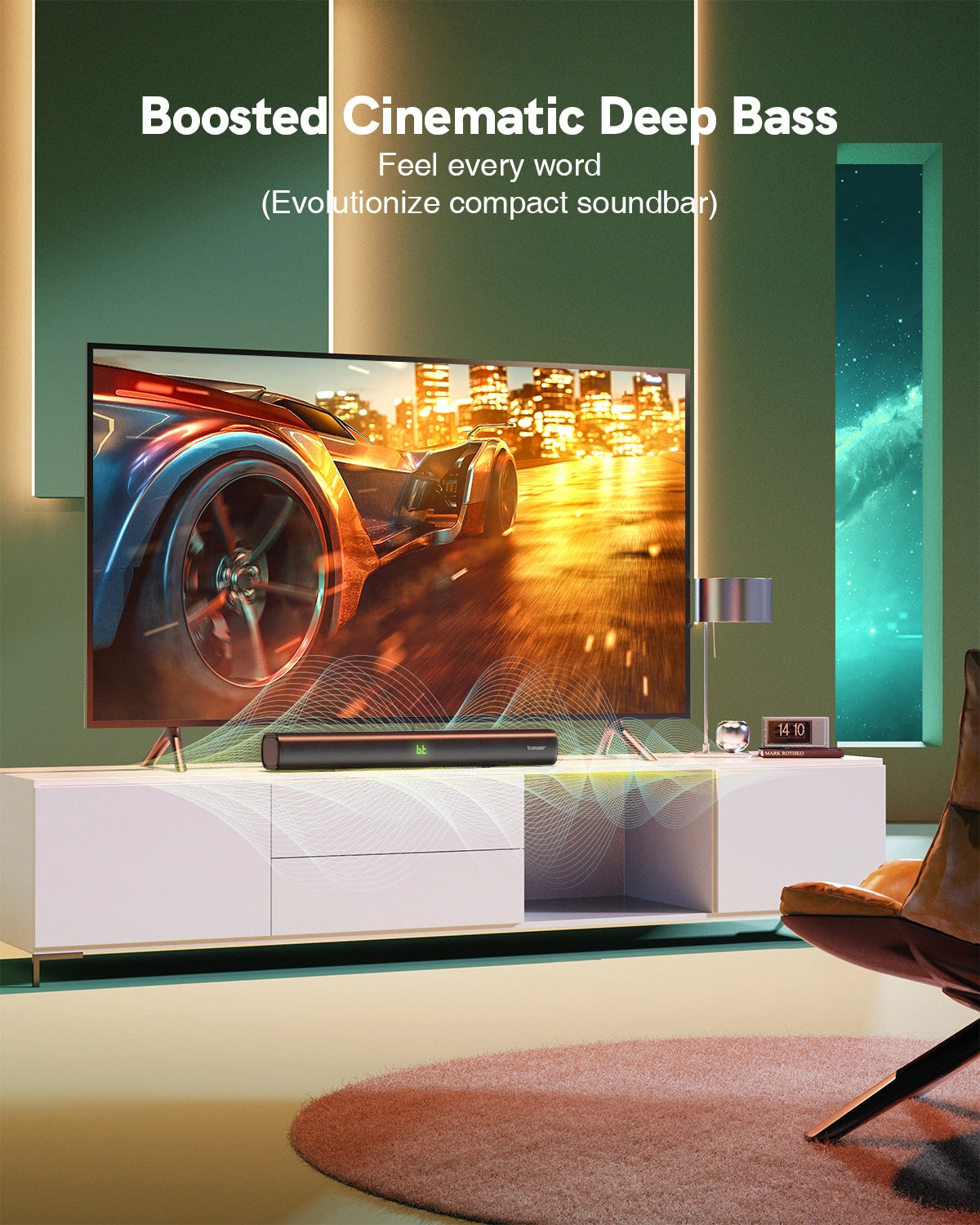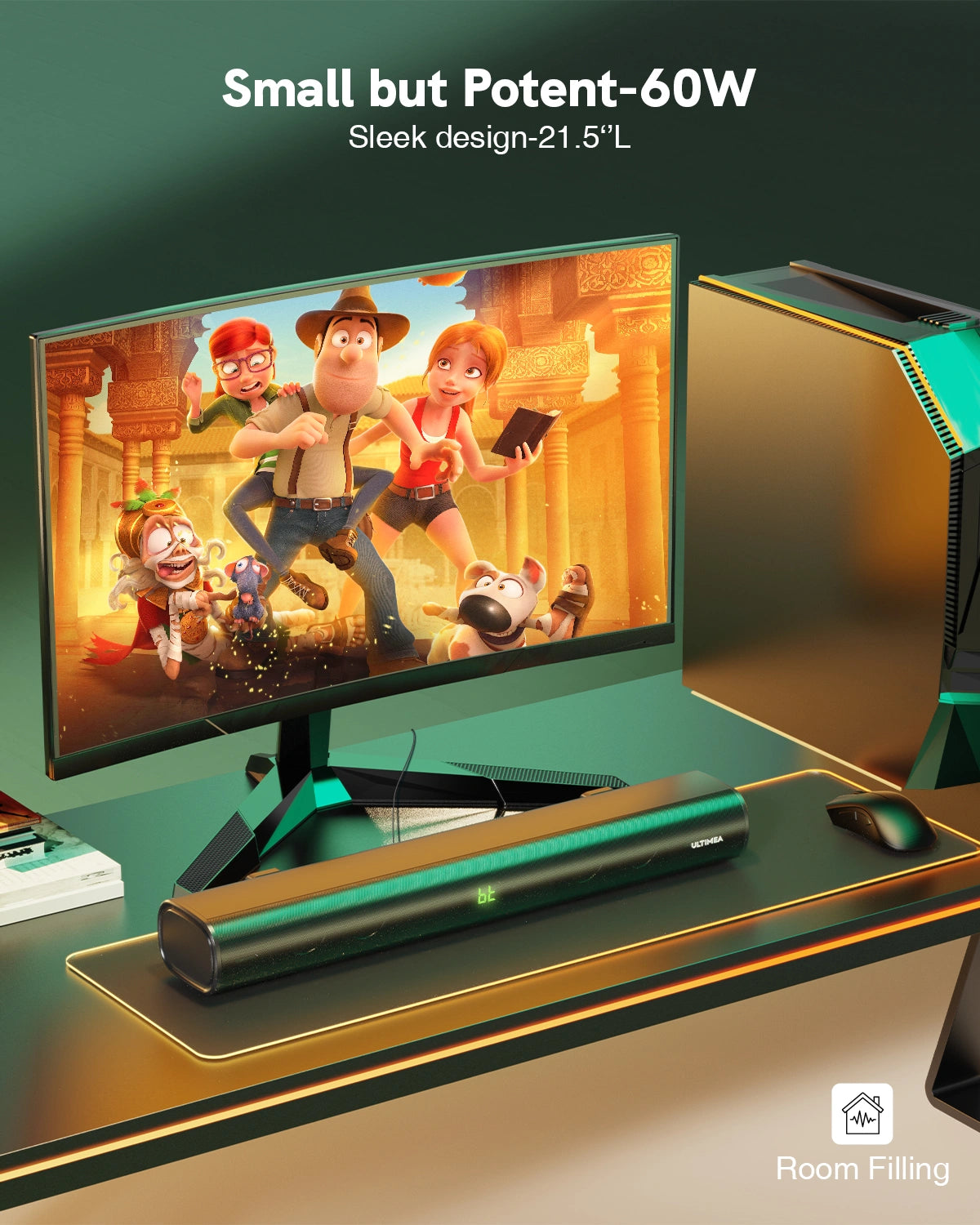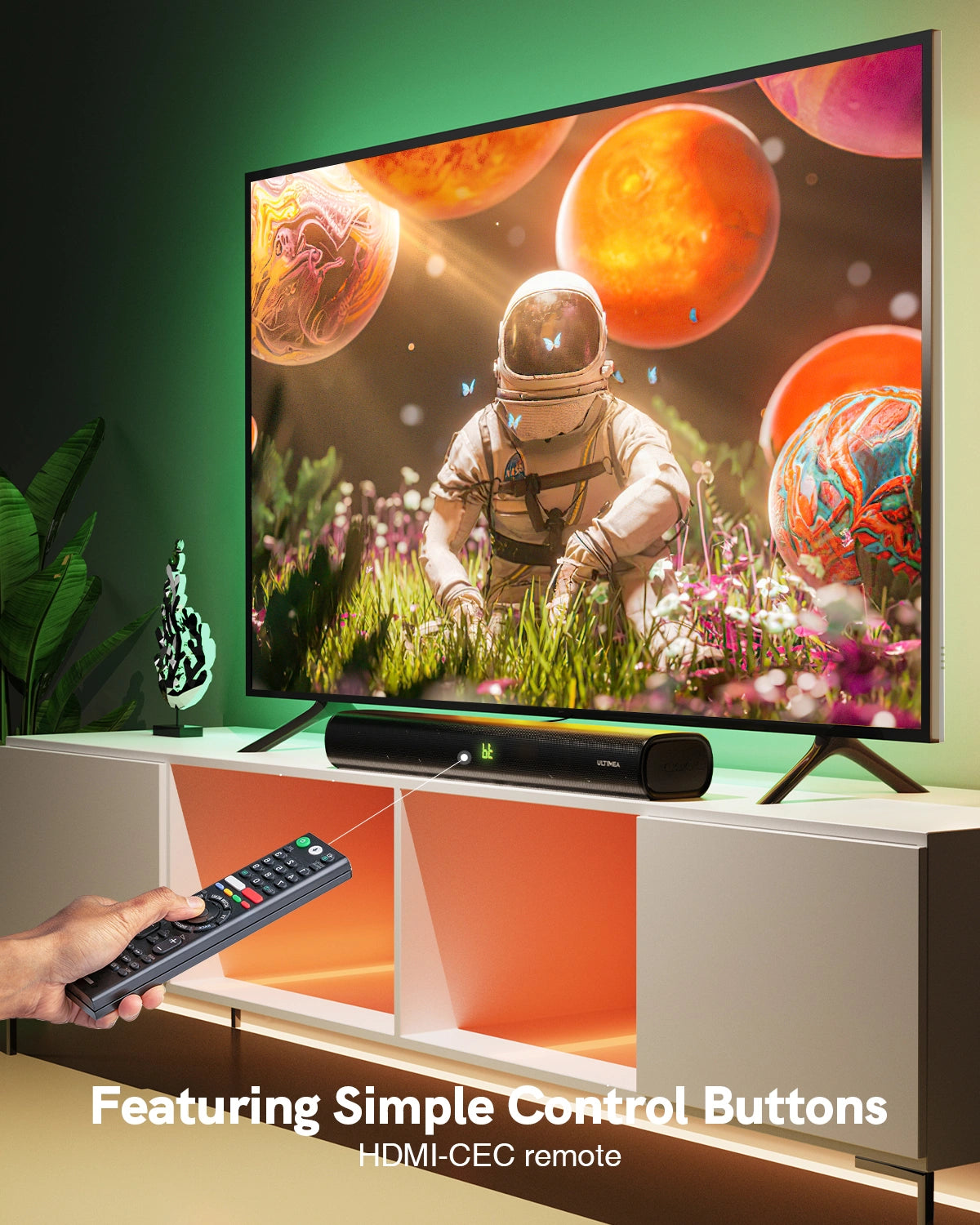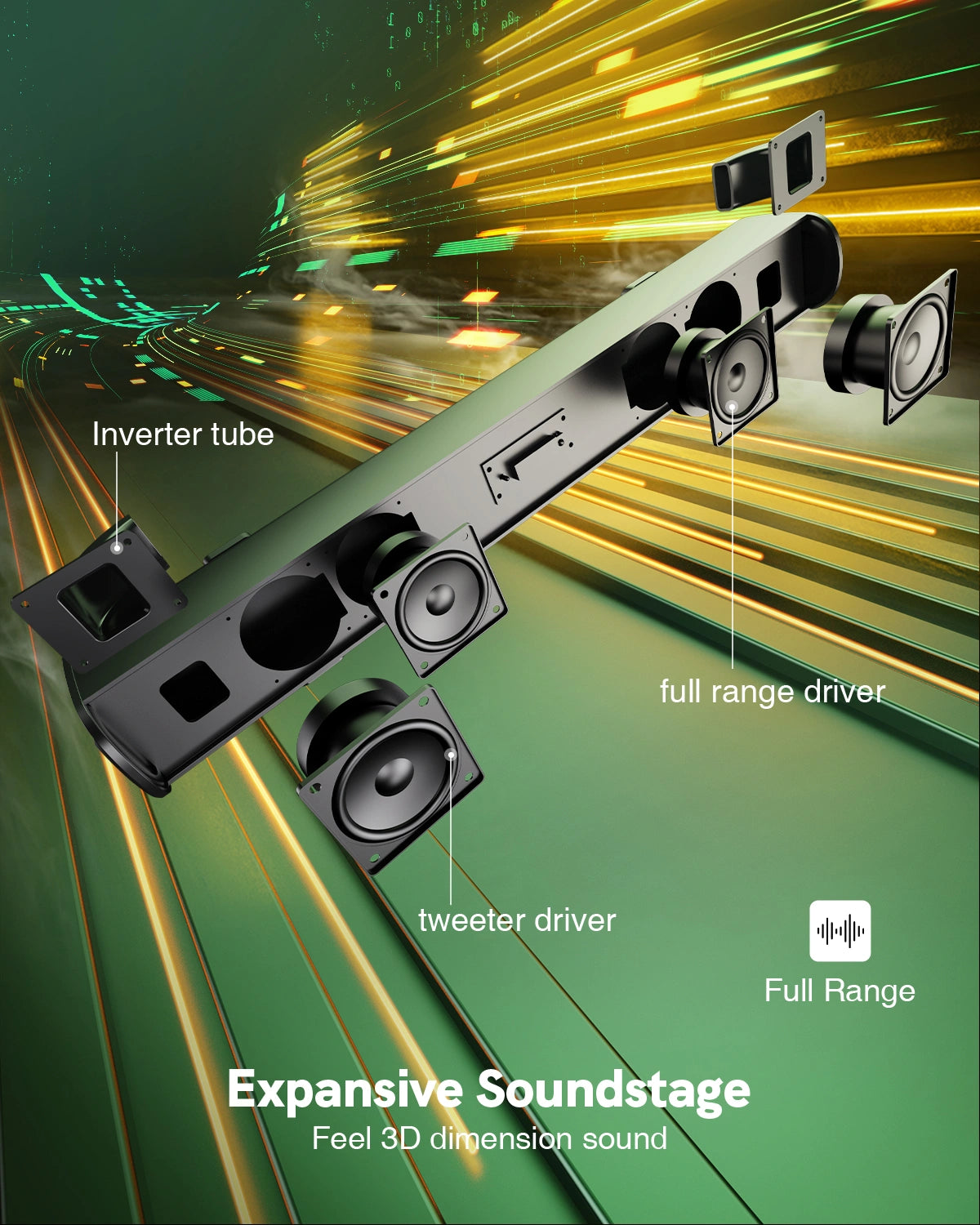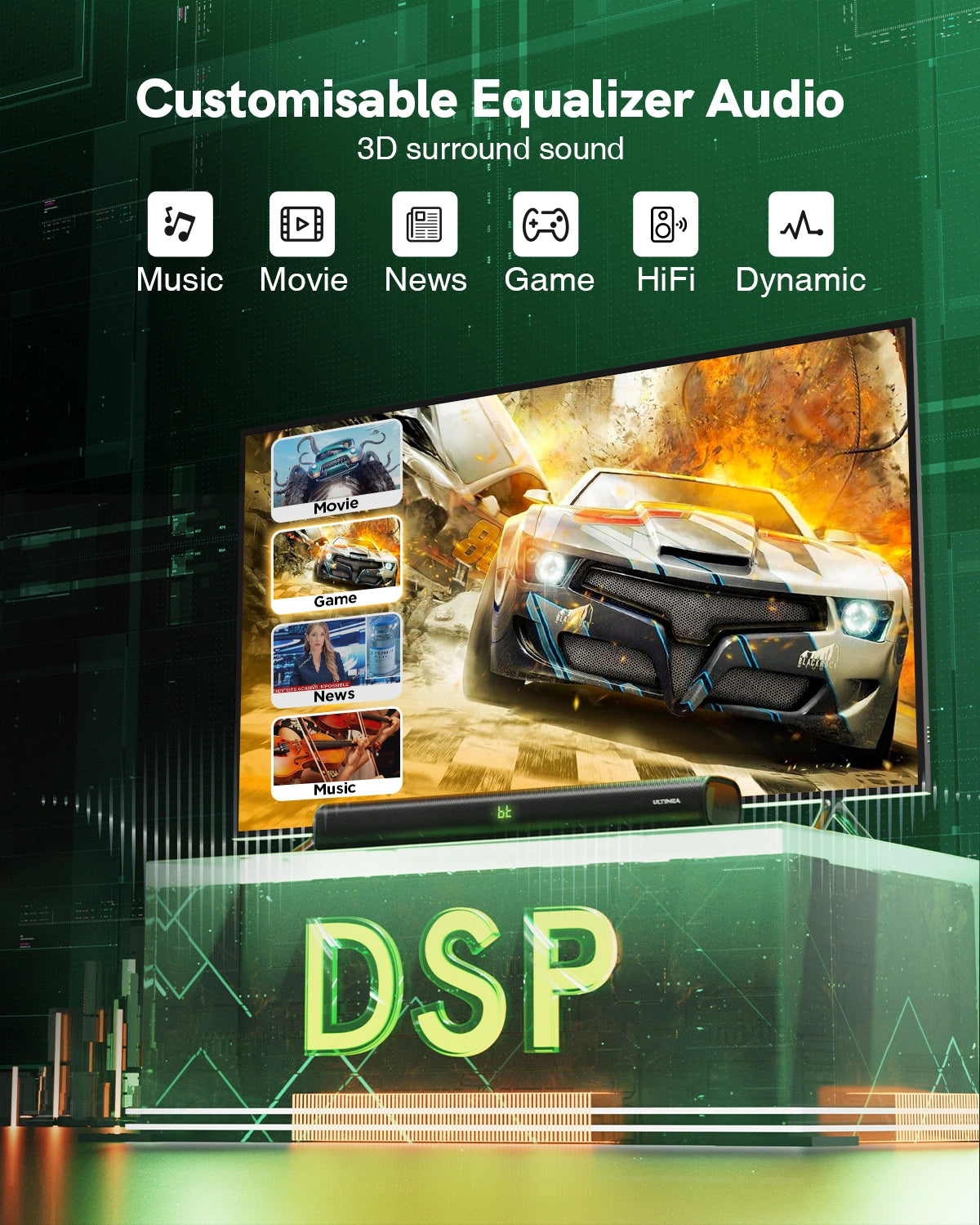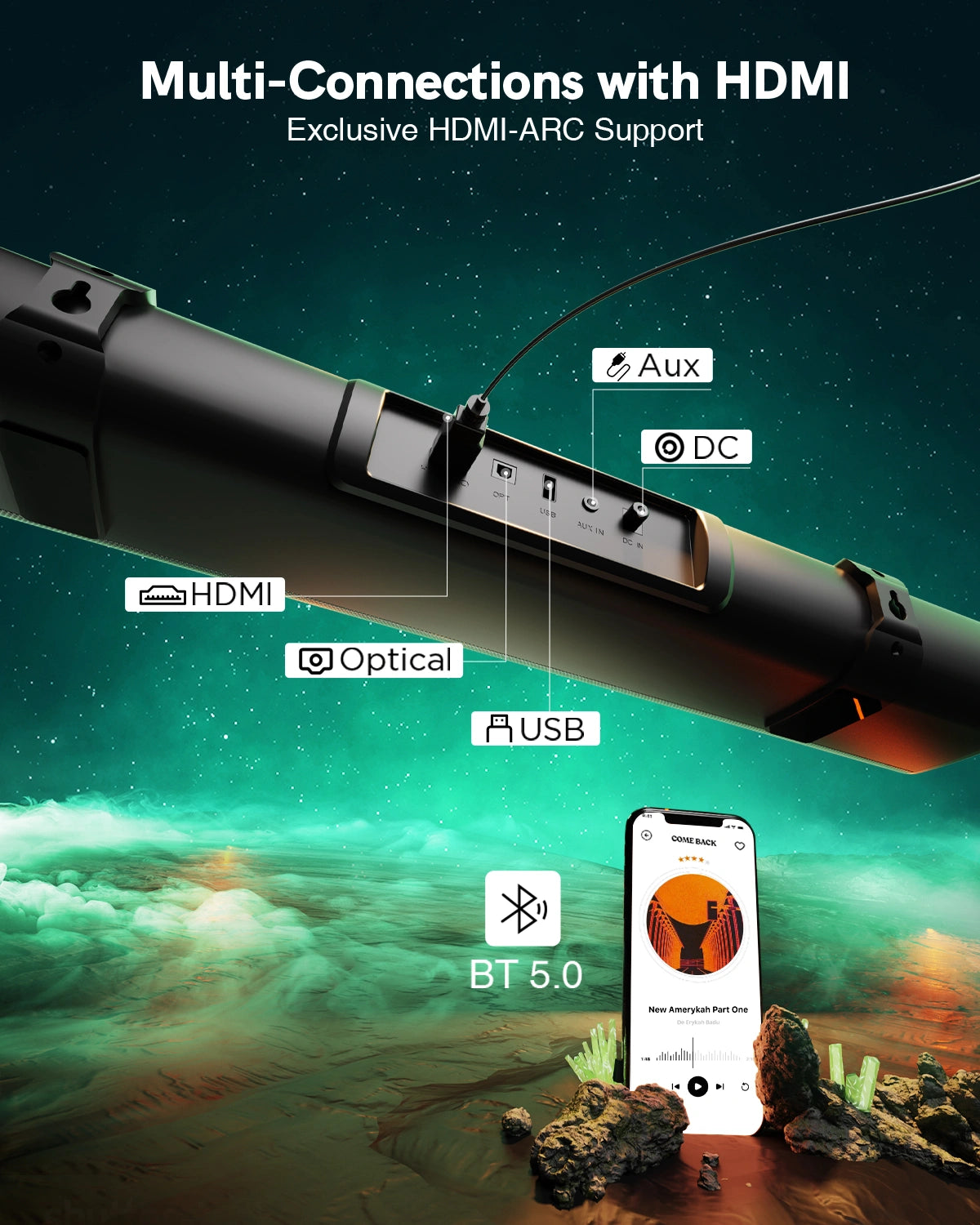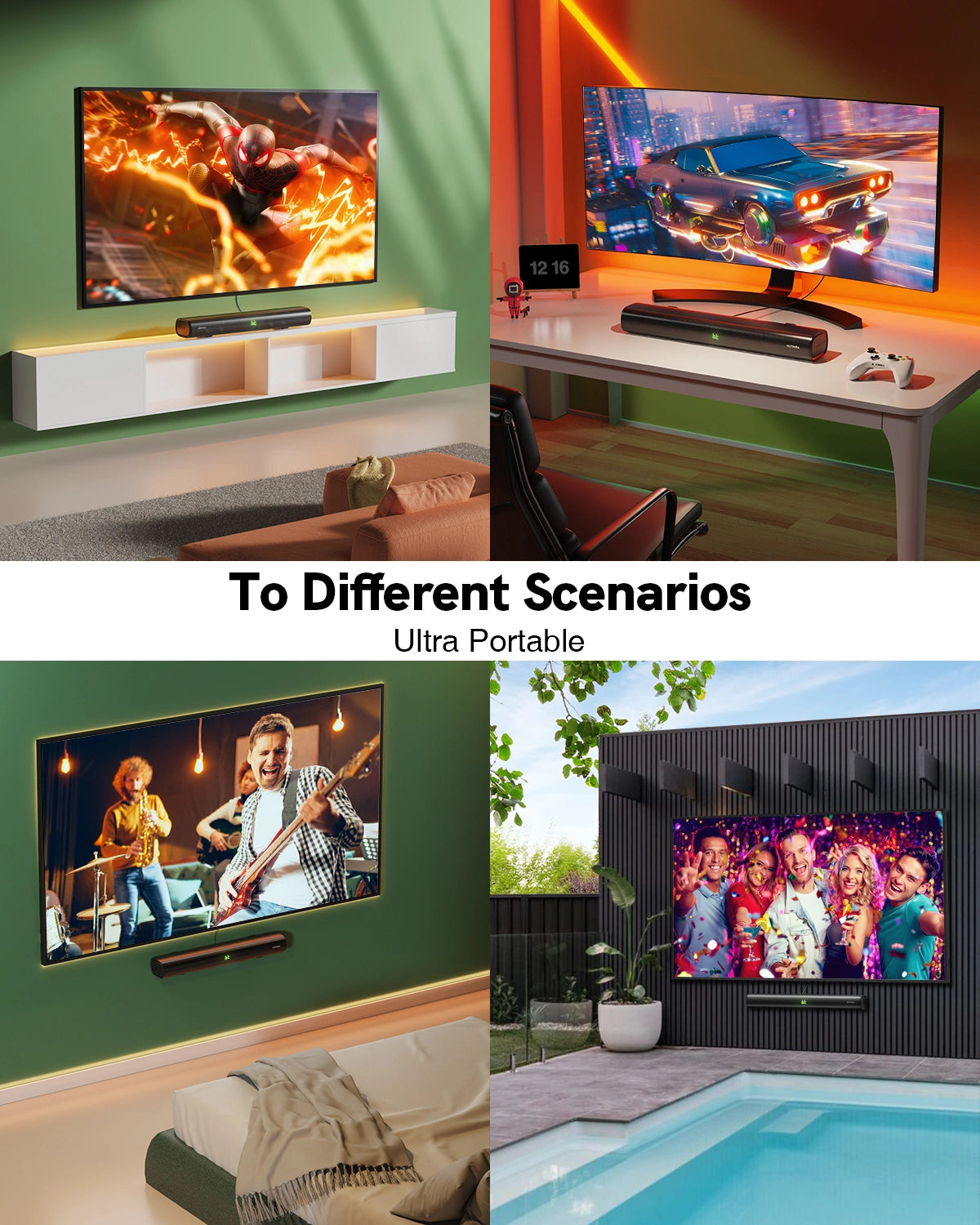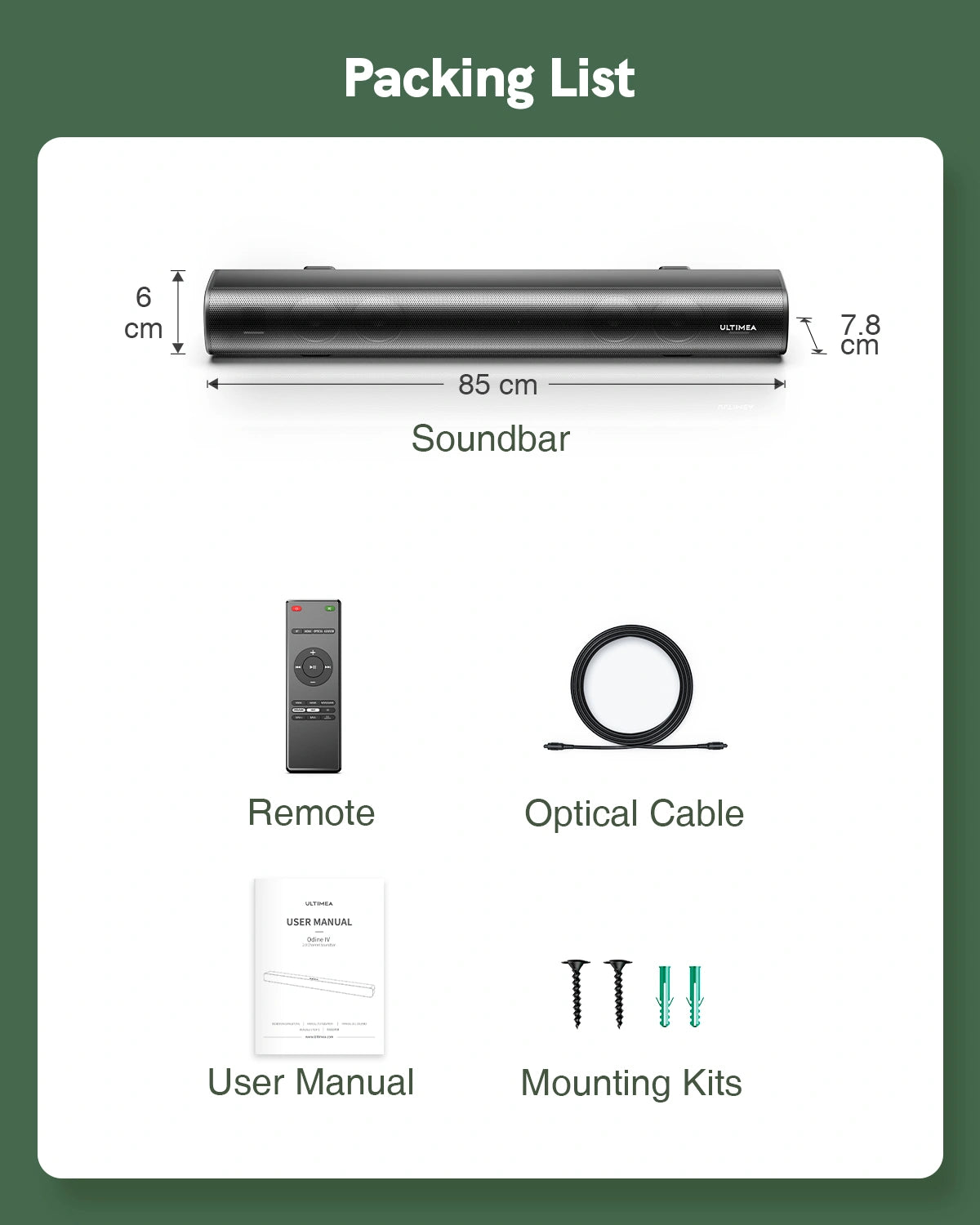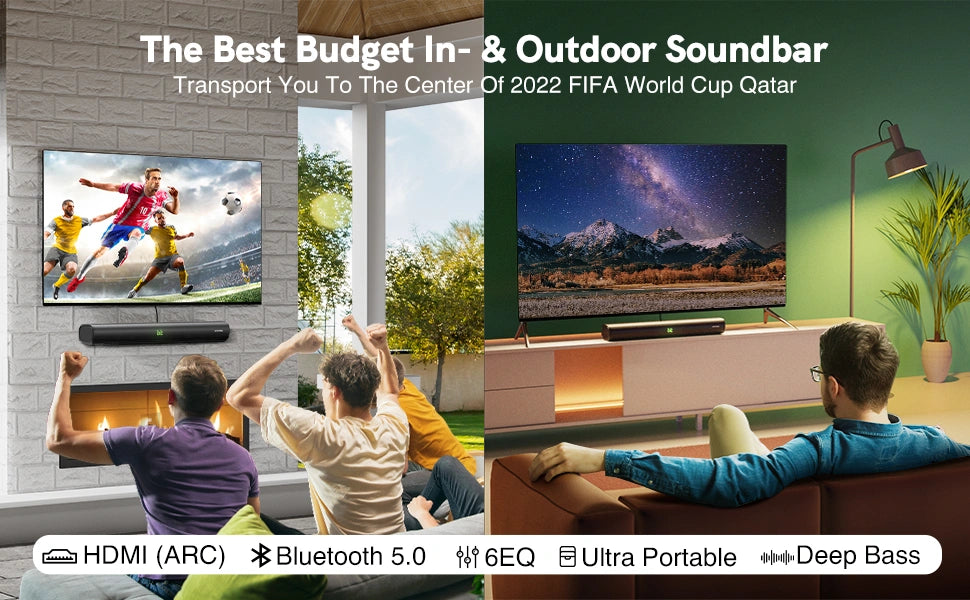 ULTIMEA Tapio I Pro small soundbar
Creates an engaging surround visual and sound experience for small rooms like your apartment, bedroom, small living room, desktop space, dorm rooms, garage, even your office
Gives you 60W powerful, clear audio with rich bass and 3D virtual surround sound.
Built in4 full-range speakers,2x15W full frequency and 2x15W tweeter driver that produce smooth, clean and wide music, you can feel theimmersive sound of big action movies or the detail needed for dialogue-heavy scenes
1. Comes with 2x15W full frequency and 2x15W tweeter driver thatproduce smooth, clean and wide music.
2. Built in2x bassreflex tubes to get richer and powerful bass, this soundbar will produce incredible bass in 2.0 channel field.
3. Bass: 10 levels adjustable
4. Distortion: <0.5%
5. CEC function: available via HDMI connection
Music: The more immersive sound effect makes you feel like you are inside the action
Movie : Go deeper into movies with movie mode, you feel like the action in your favorite movies is taking place all around you
News: Clear and focused speaker sound effect to hear every word
Game: Feel the shots, explosions and other sounds with clarity. helicopters seem to fly overhead from a pinpoint location, making it feel like you're in the center of the action
Dynamic and HIFI mode is used to overlay with Movie, Music, Game, News mode. ''HiFi'' mode is designed for high definition sound, ''Dynamic'' mode is designed for boom sound
Simplify Remote Controller

You can find the most vital function like EQ/Bass/Treble/Led off in the remote, set it up very easily, and for no bothers to set it in TVs again.

Advanced DSP technology

With advanced full-range, high-sensitivity tweeter drivers make the sound field positioning more accurate and the vocals clearer

Intuitive LED Display & Night Mode

Exclusively designed Led off function, let you one key to turn off the standby light without disturbing rest