Model Number: U0320
Regular price
$189.99 USD
Sale price
$189.99 USD
Regular price
$299.99 USD
Unit price
per
Experience the thrill of the cinema in your own home with the Apollo Series P40 4K Supported full HD Native 1080P projector. Enjoy a brighter, more vibrant display and create unforgettable memories with family and friends.
Full HD Native 1080P
4K Supported
Bright 700 ANSI Lumens
Auto Focus & Auto-keystones
2.4G+5G Dual Band Wireless Transmission
10W DSP Built-in Speakers
Bluetooth 5.0
360° all-round Remote Control
View full details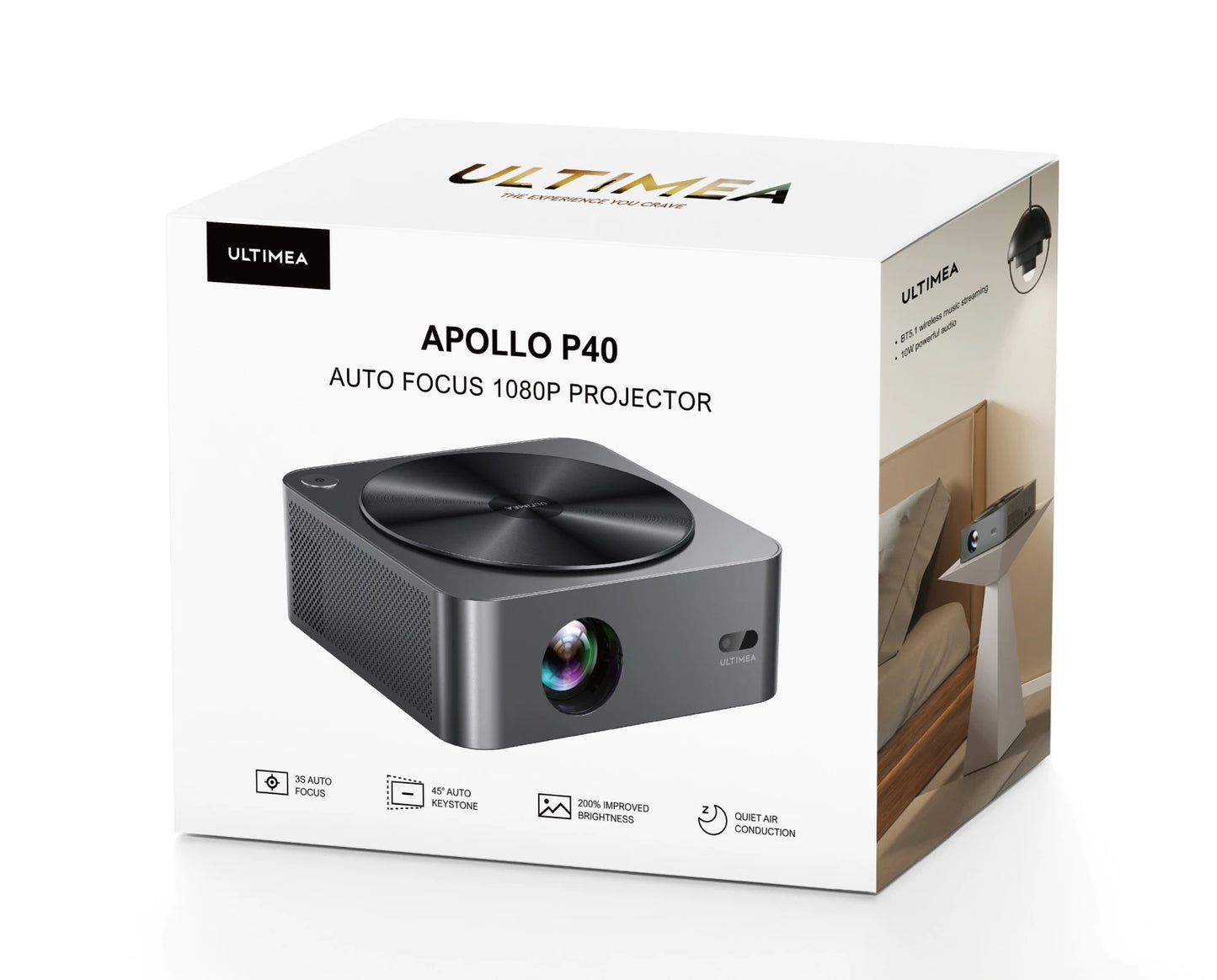 Apollo P40 Projector
Regular price
$189.99 USD
Sale price
$189.99 USD
Regular price
$299.99 USD
Unit price
per
Overview
Kit Includes
Specs
Reviews
Bring the Cinema Home
Ultimea Apollo P40 Native 1080P Video Projector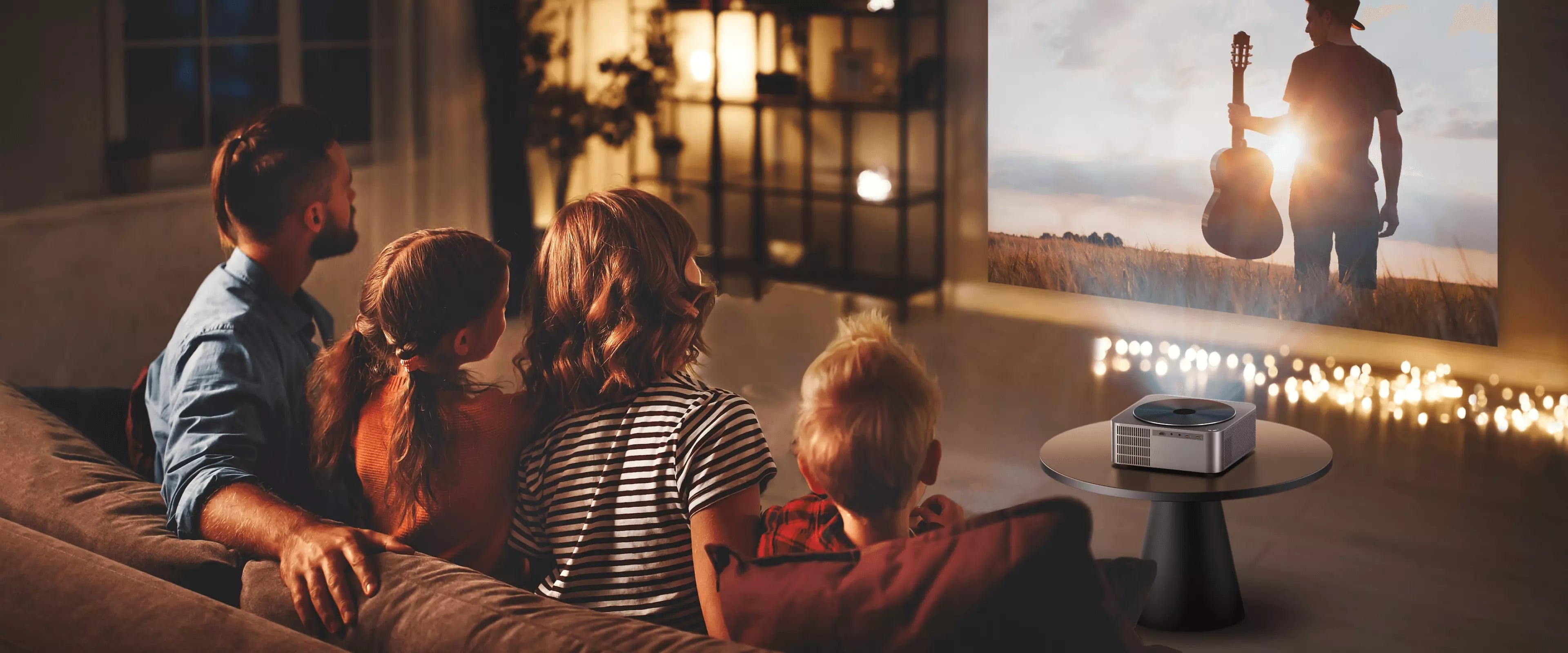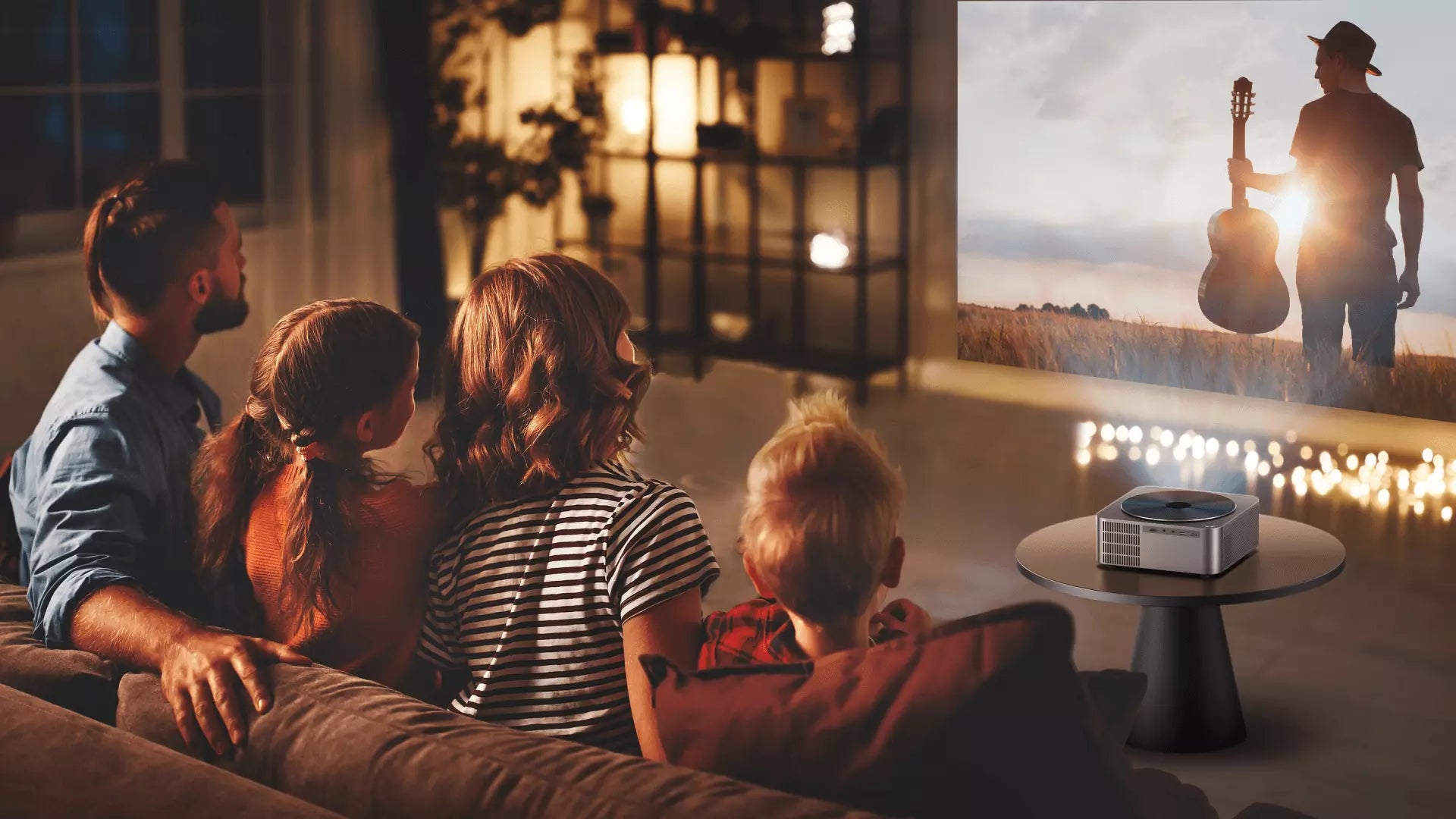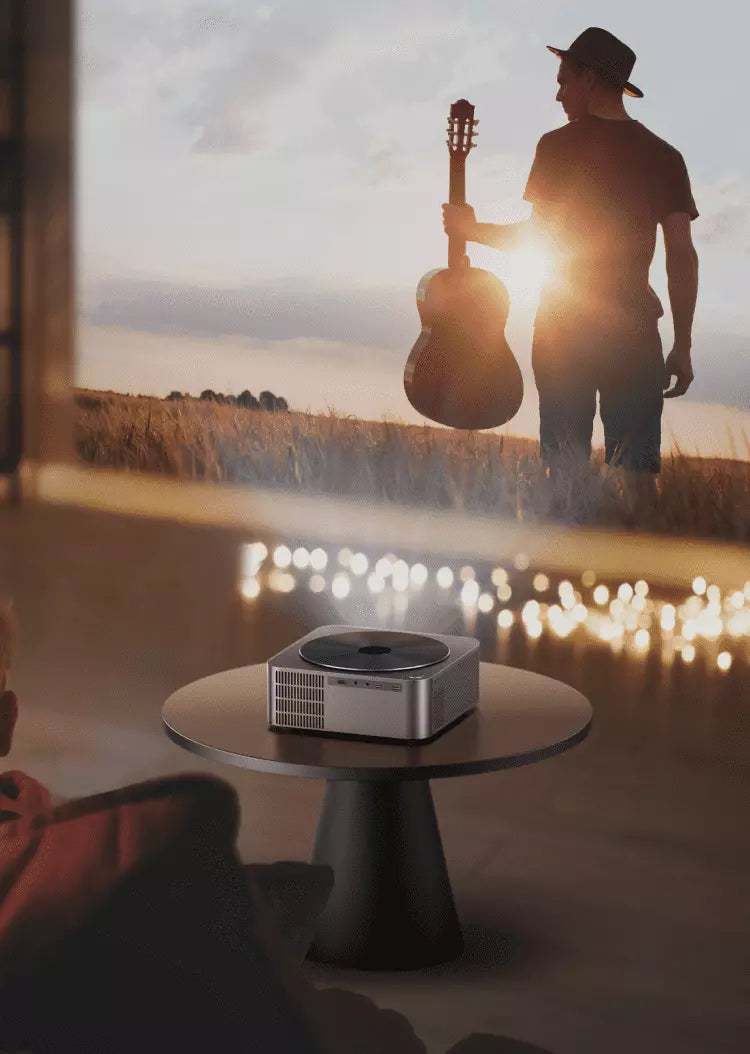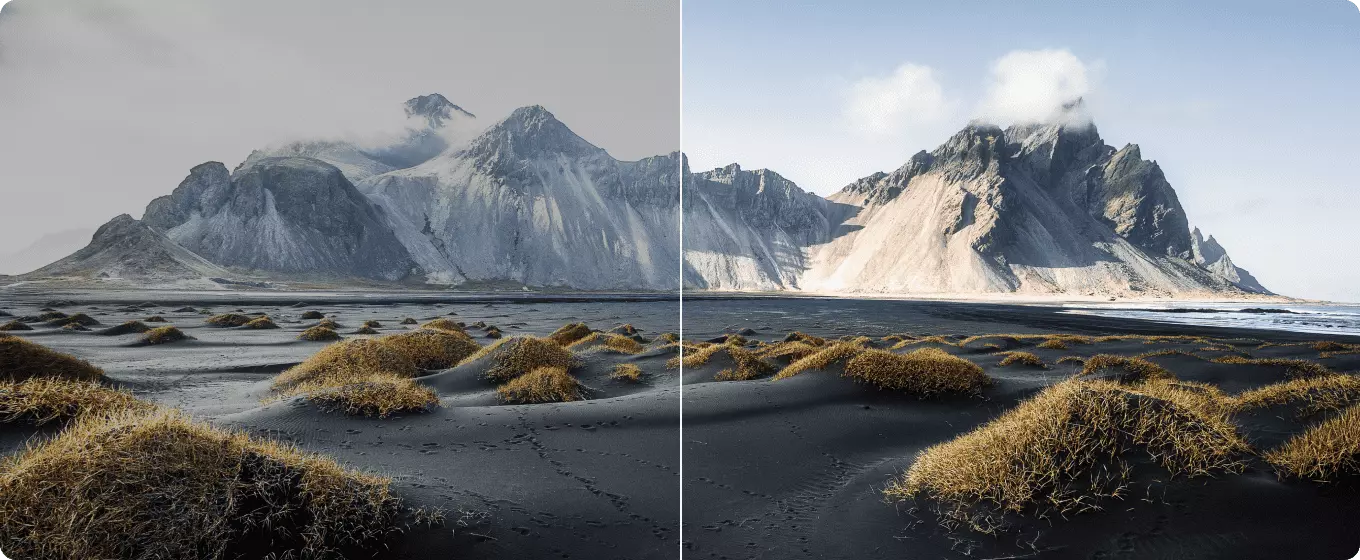 A Brighter Reality
The Apollo P40 delivers a stunningly bright 700 ANSI lumens for moments of pure brilliance.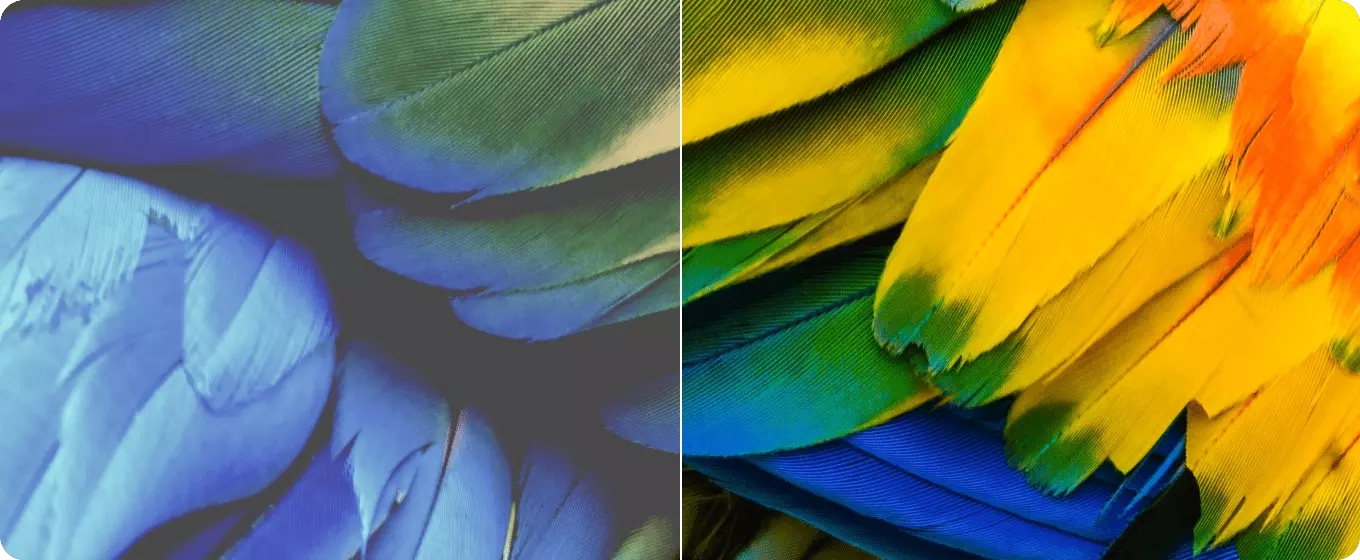 Pushing the
boundaries of color.
The Apollo P40's color gamut optimization boasts our highest color count.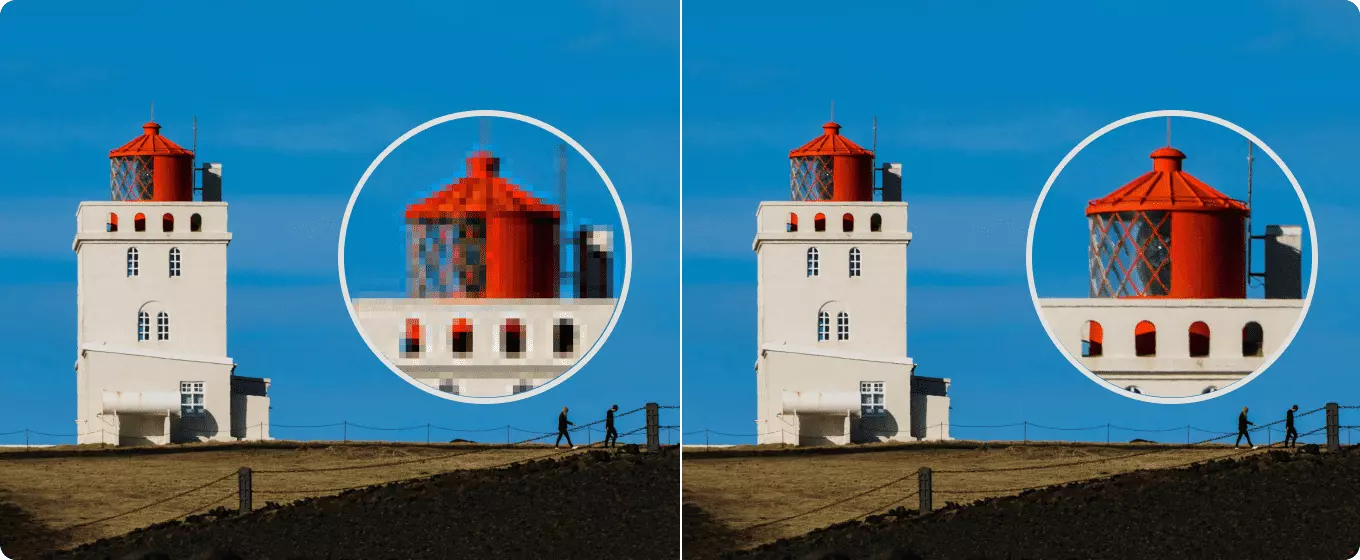 Stunning Contrast and Texture Reproduction
Every detail bursts to life with the realistic contrast and brilliance as the director intended.
Explosive Brightness.
Captivating Uniformity.
The Apollo P40 projector boasts an impressive 80% brightness uniformity,
perfectly illuminating every scene.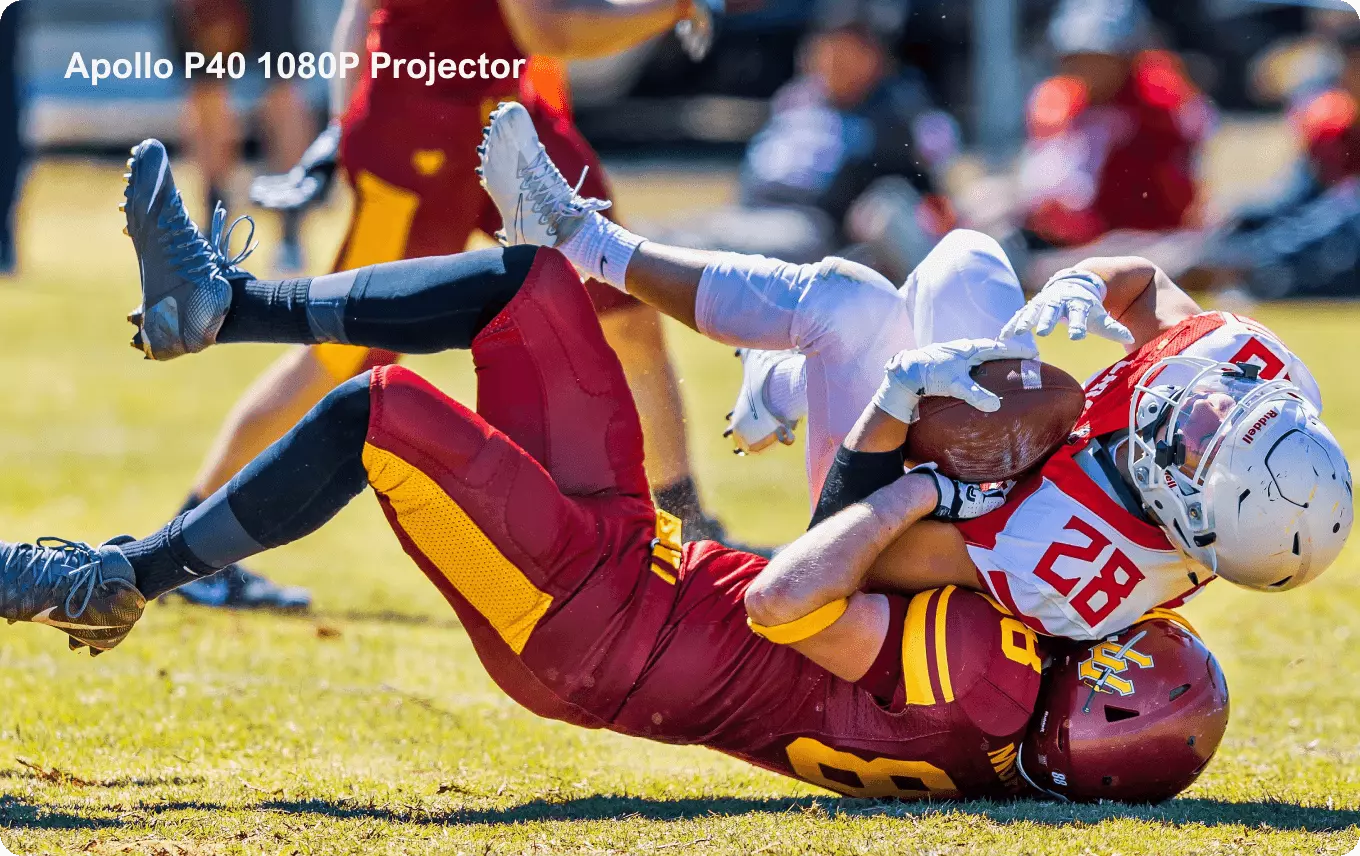 700 ANSI Lumens
80% Brightness Uniformity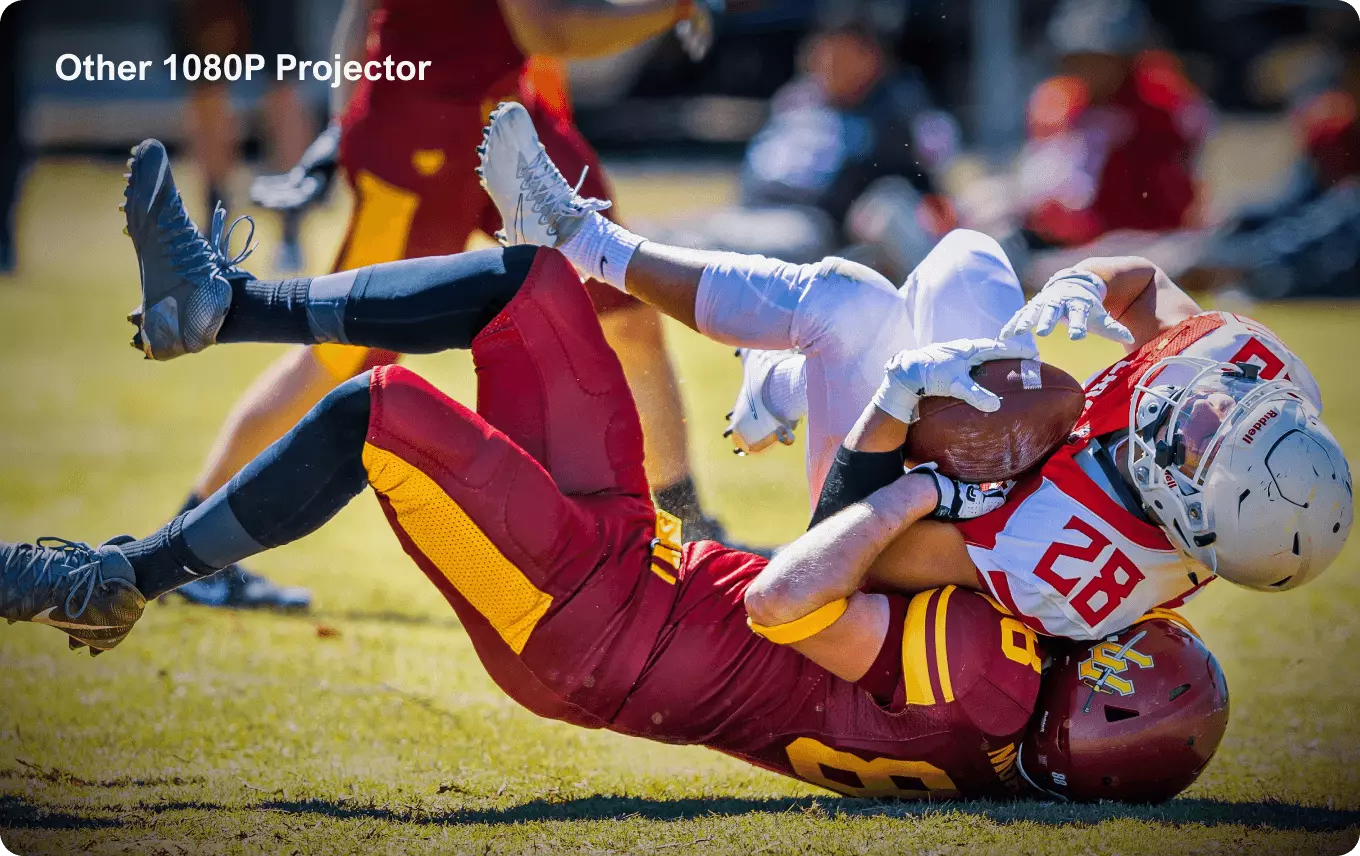 200 - 350 ANSI Lumens
40% - 50% Brightness Uniformity
Liquid error (sections/common-product-featured line 59): invalid url input
Bring Smart Tech Home
Auto Focus
The Smart Auto Focus Projector features auto focus function and adjusts picture sharpness automatically in 3 seconds.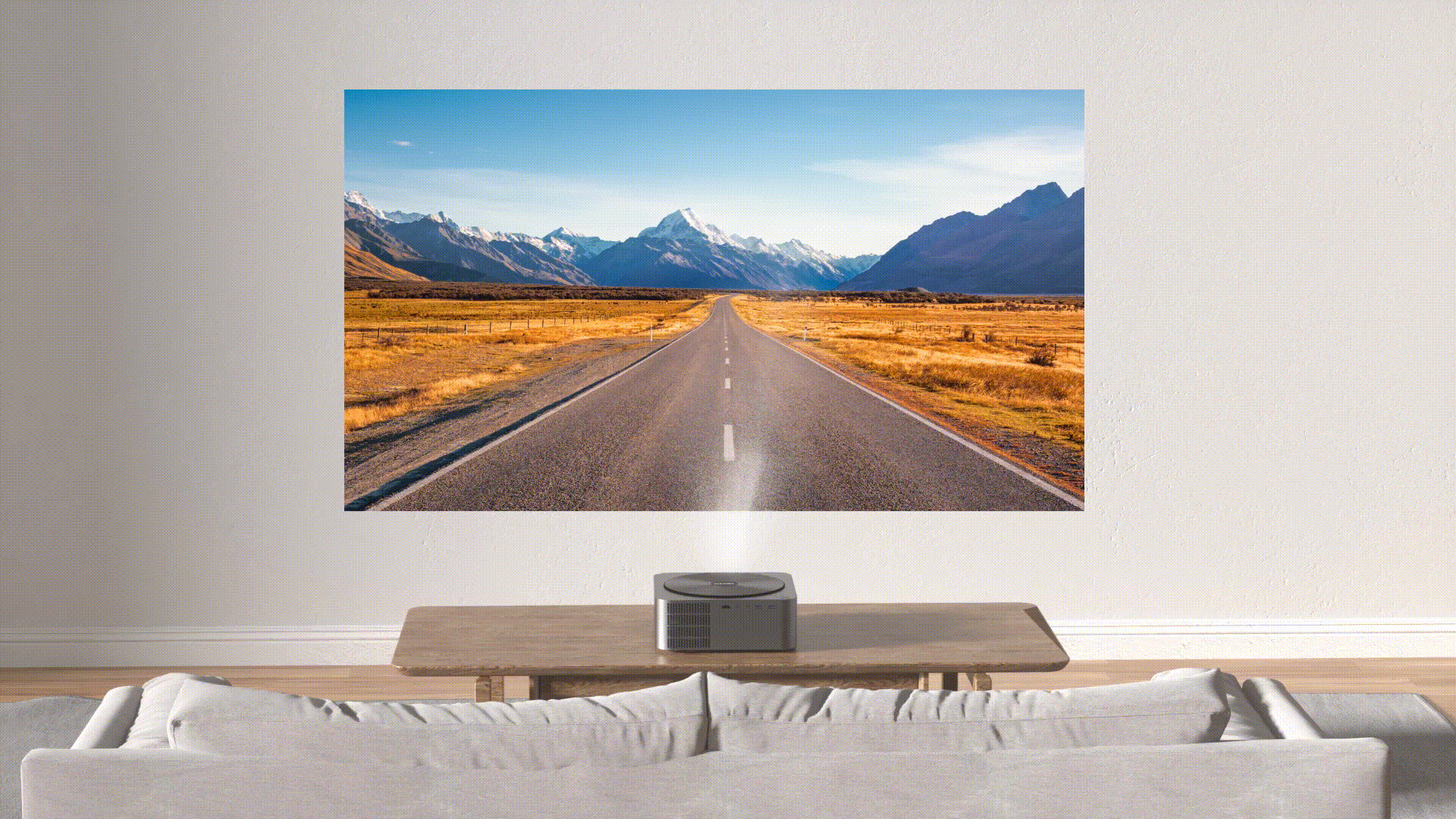 Auto Keystone Correction
The Apollo P40 native full hd 1080p projector intelligently recognizes its positioning and automatically gets a square image in 5 seconds.
Bring the Big Screen Home
Revolutionize every TV experience with the Apollo P40.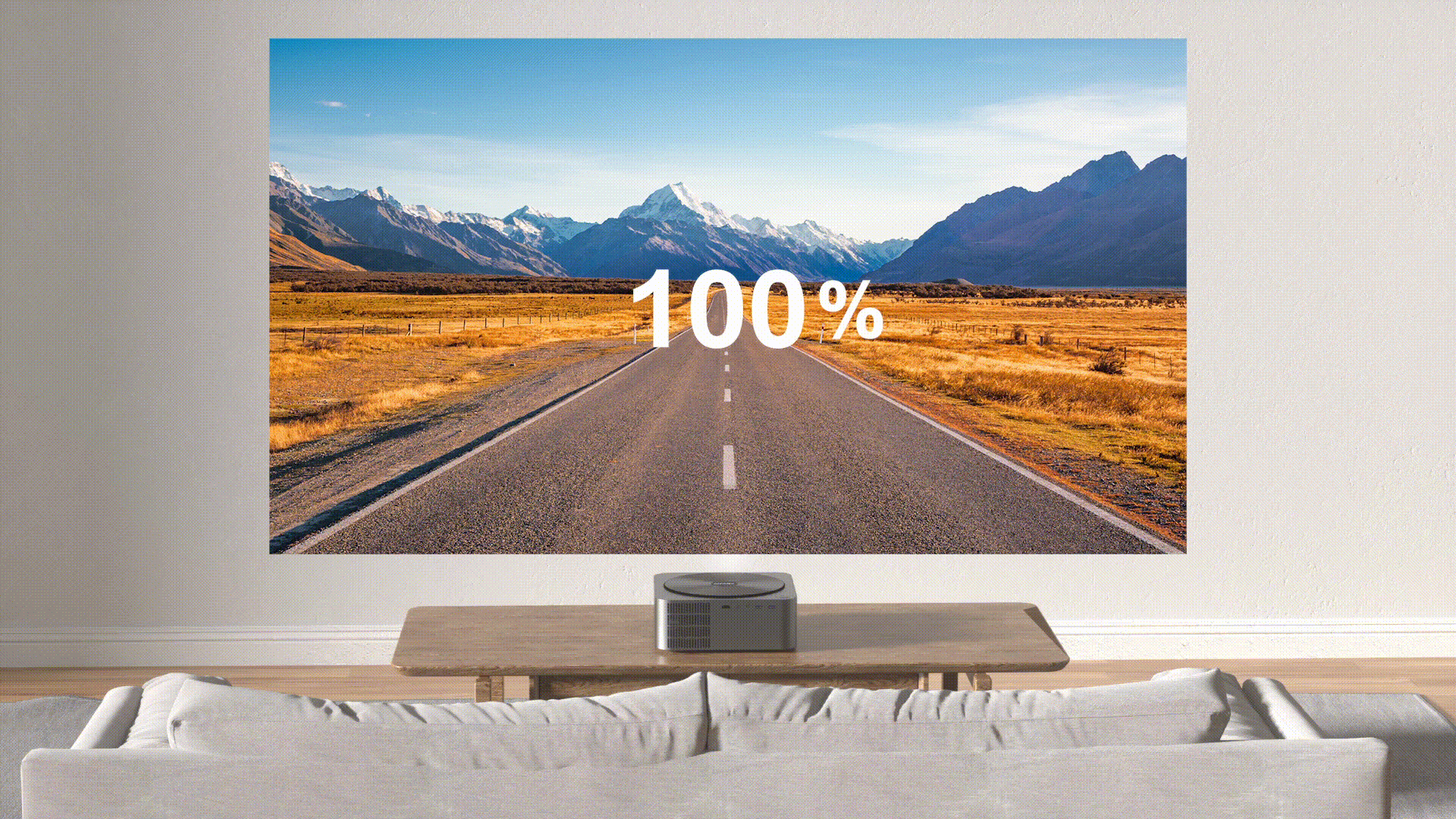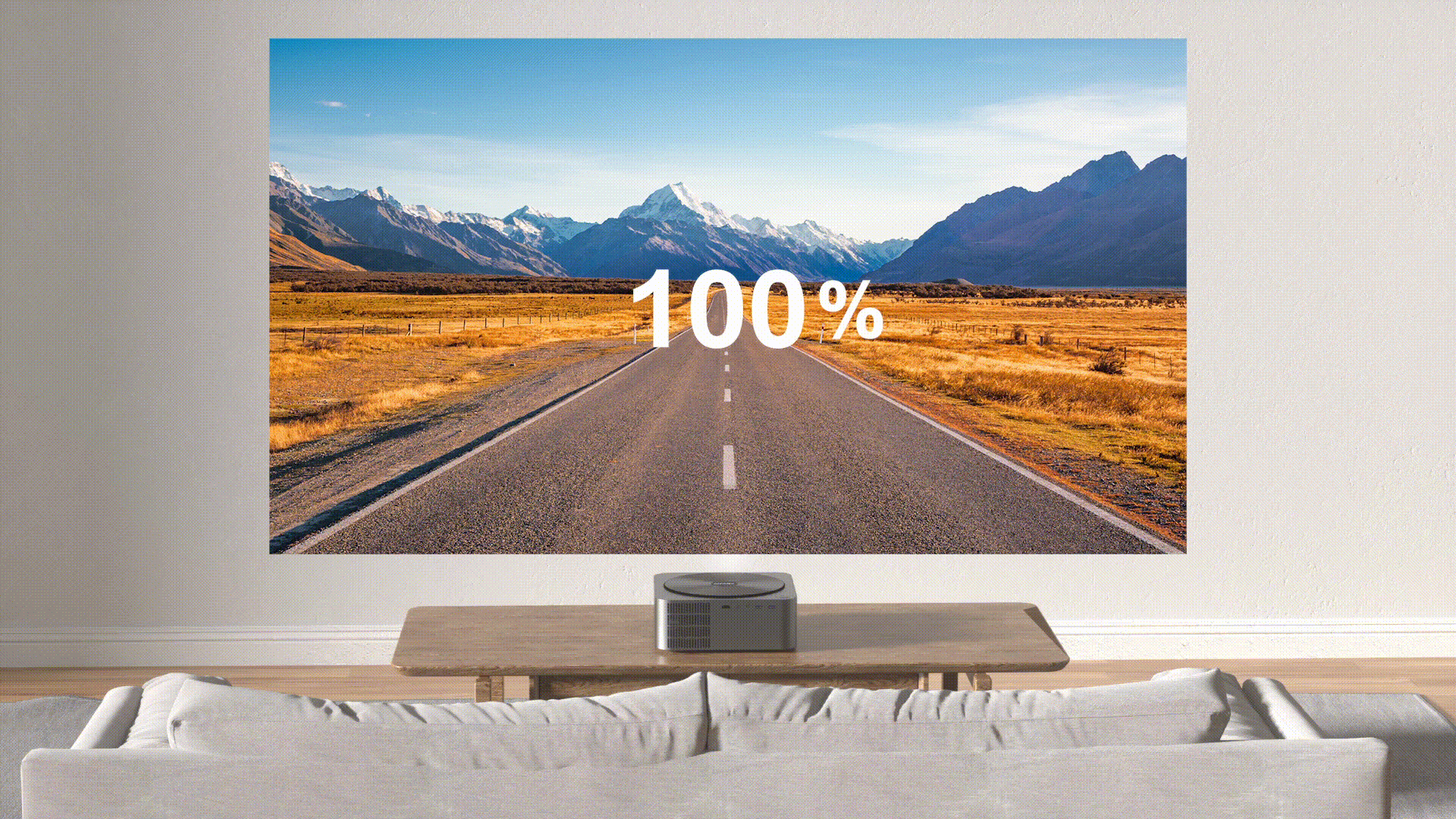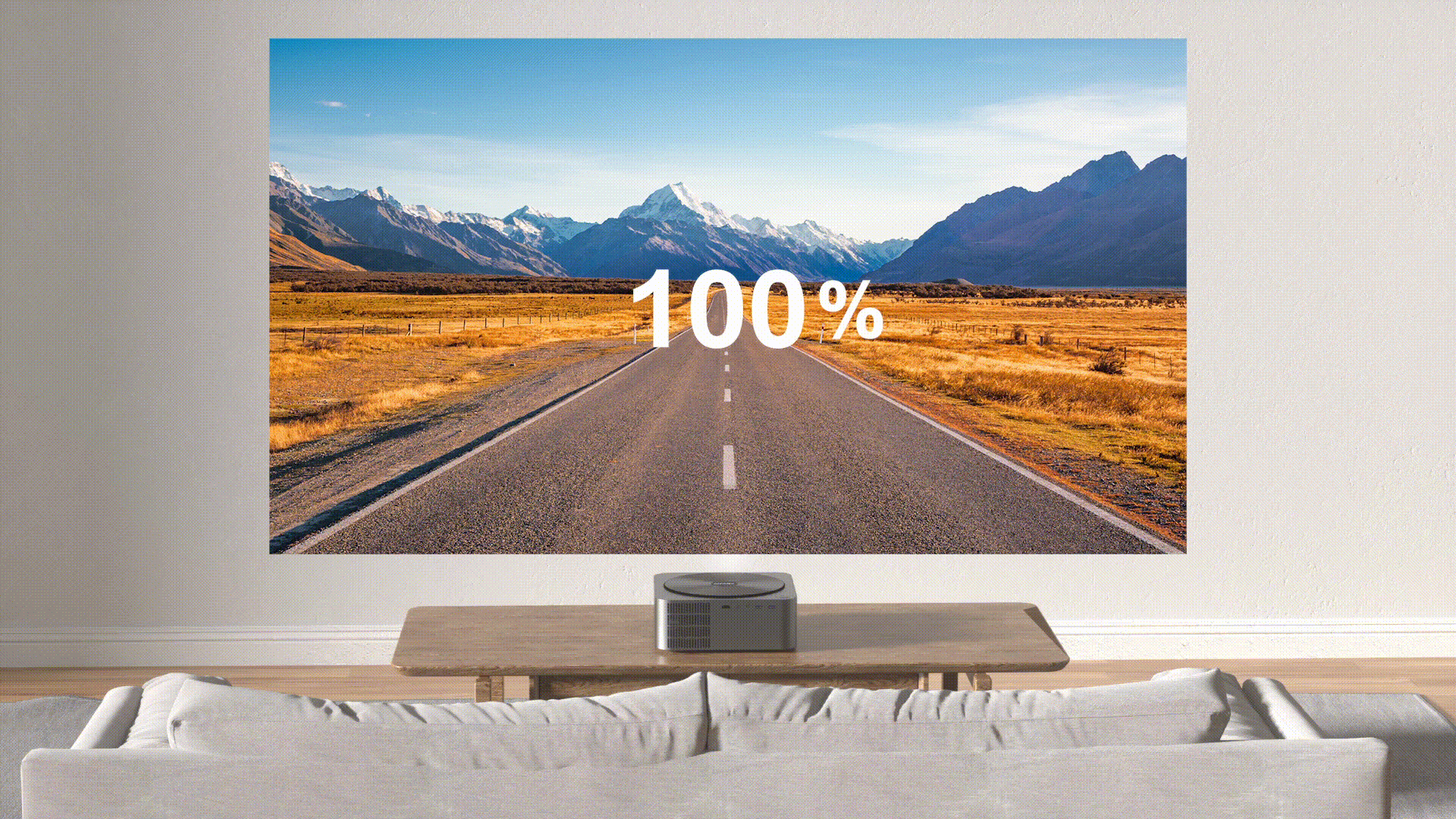 Bring the Concert Home
Dual DSP speakers with loud and impressive sound take you to the scene.
2 high performance full range speakers.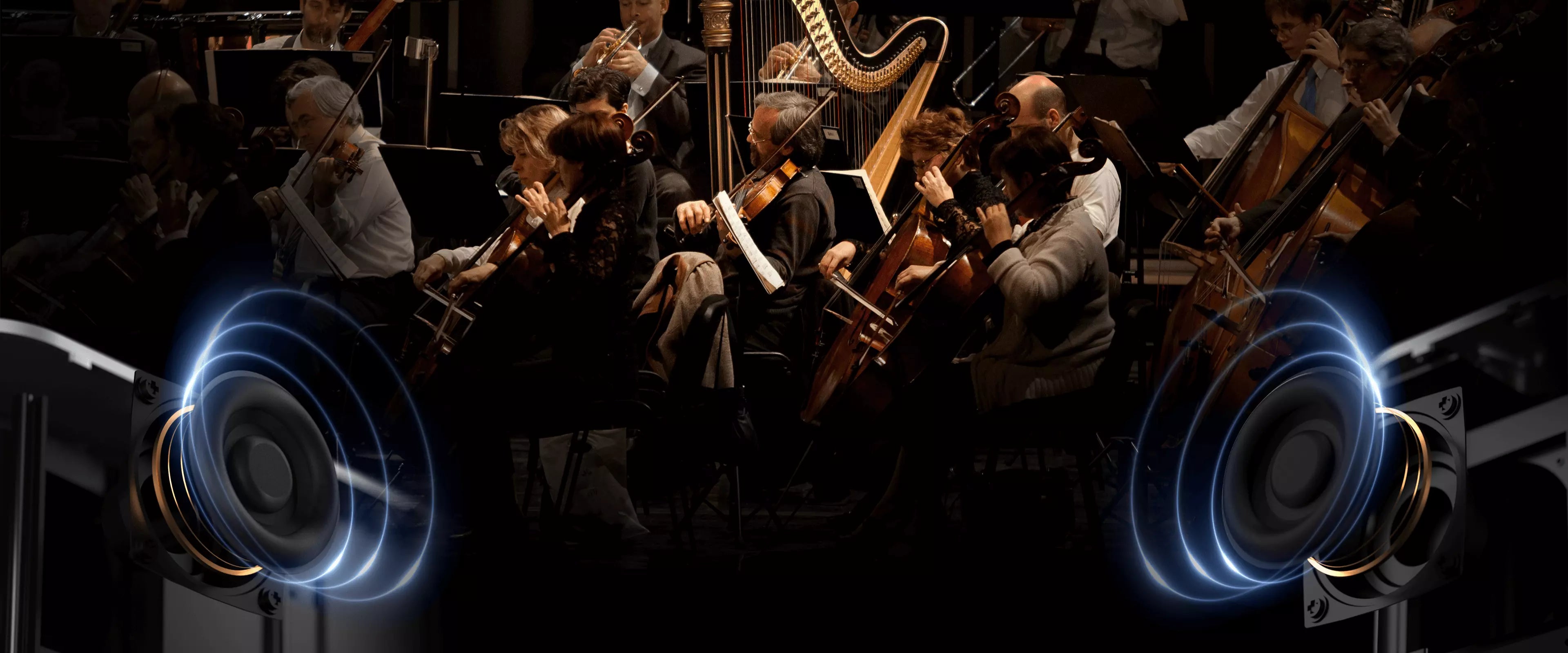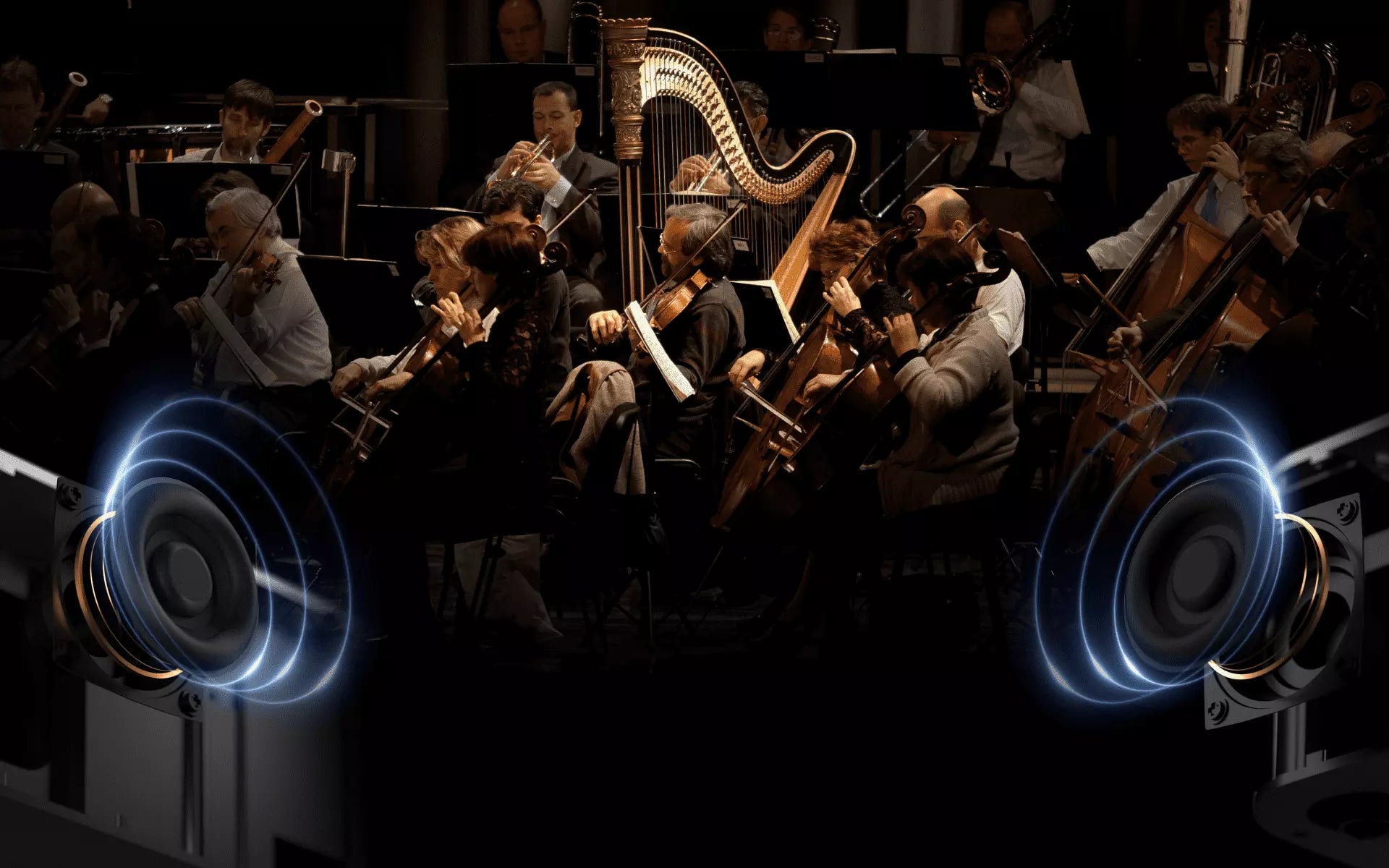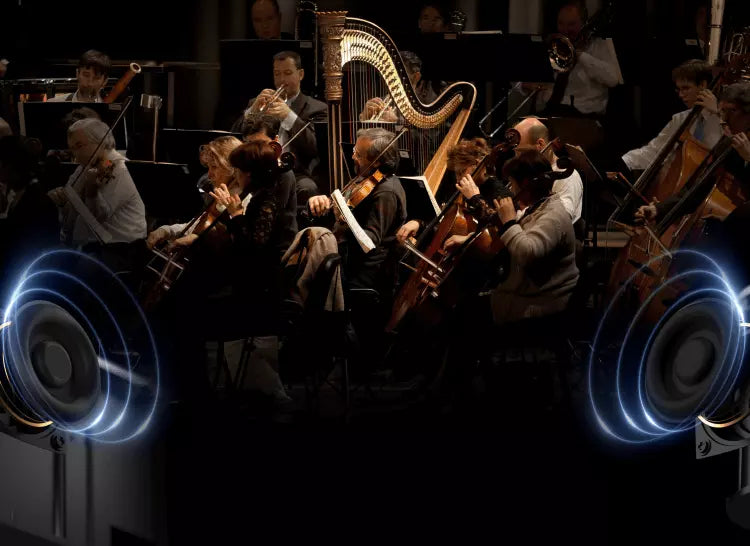 Vivid and Vibrant Images
4K Decoding & HDR 10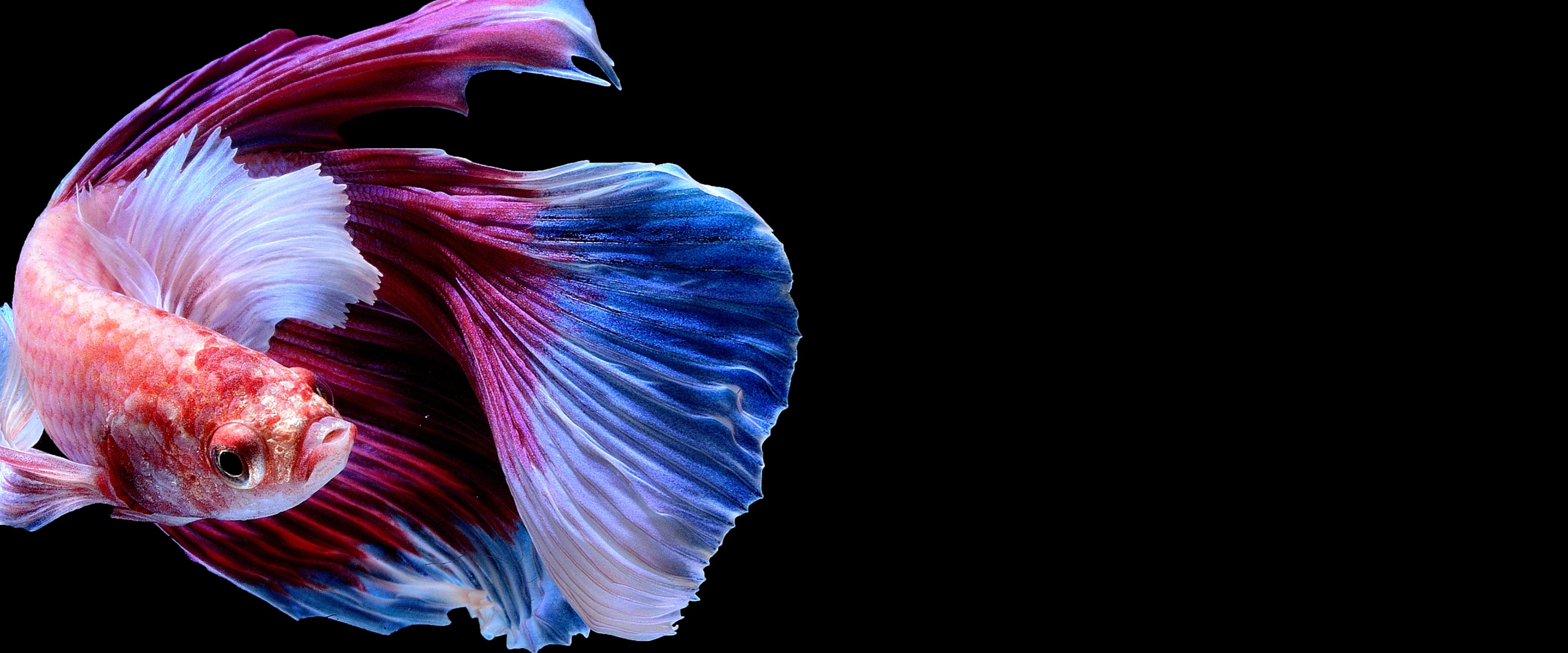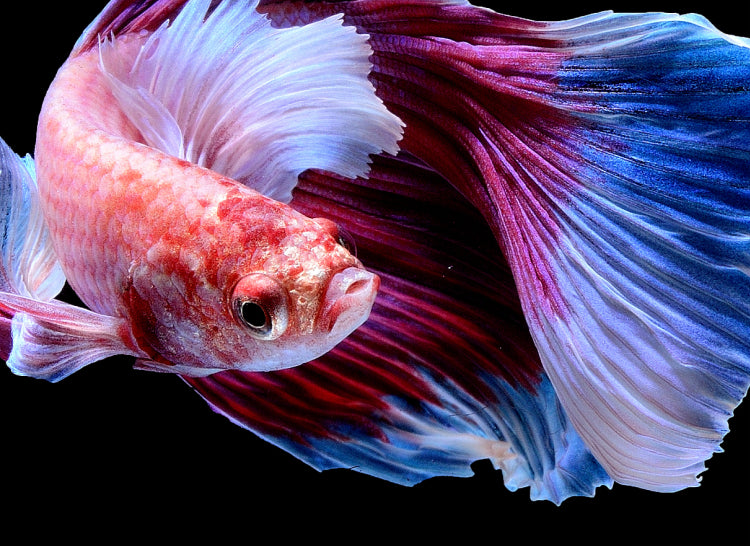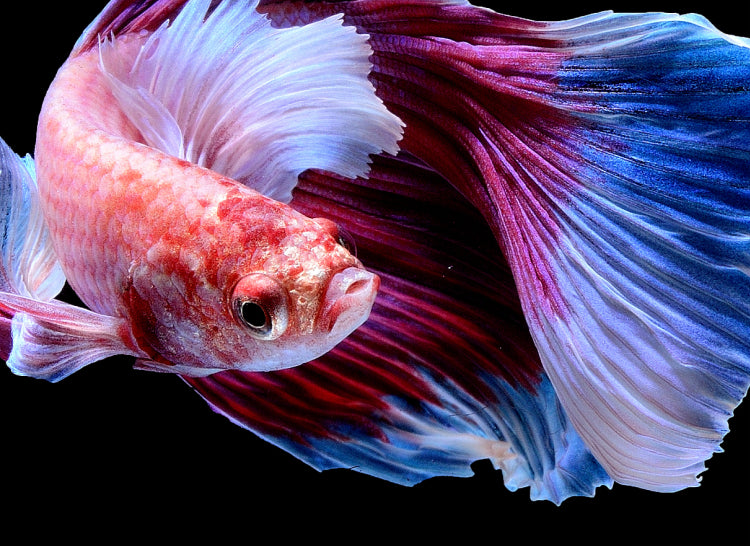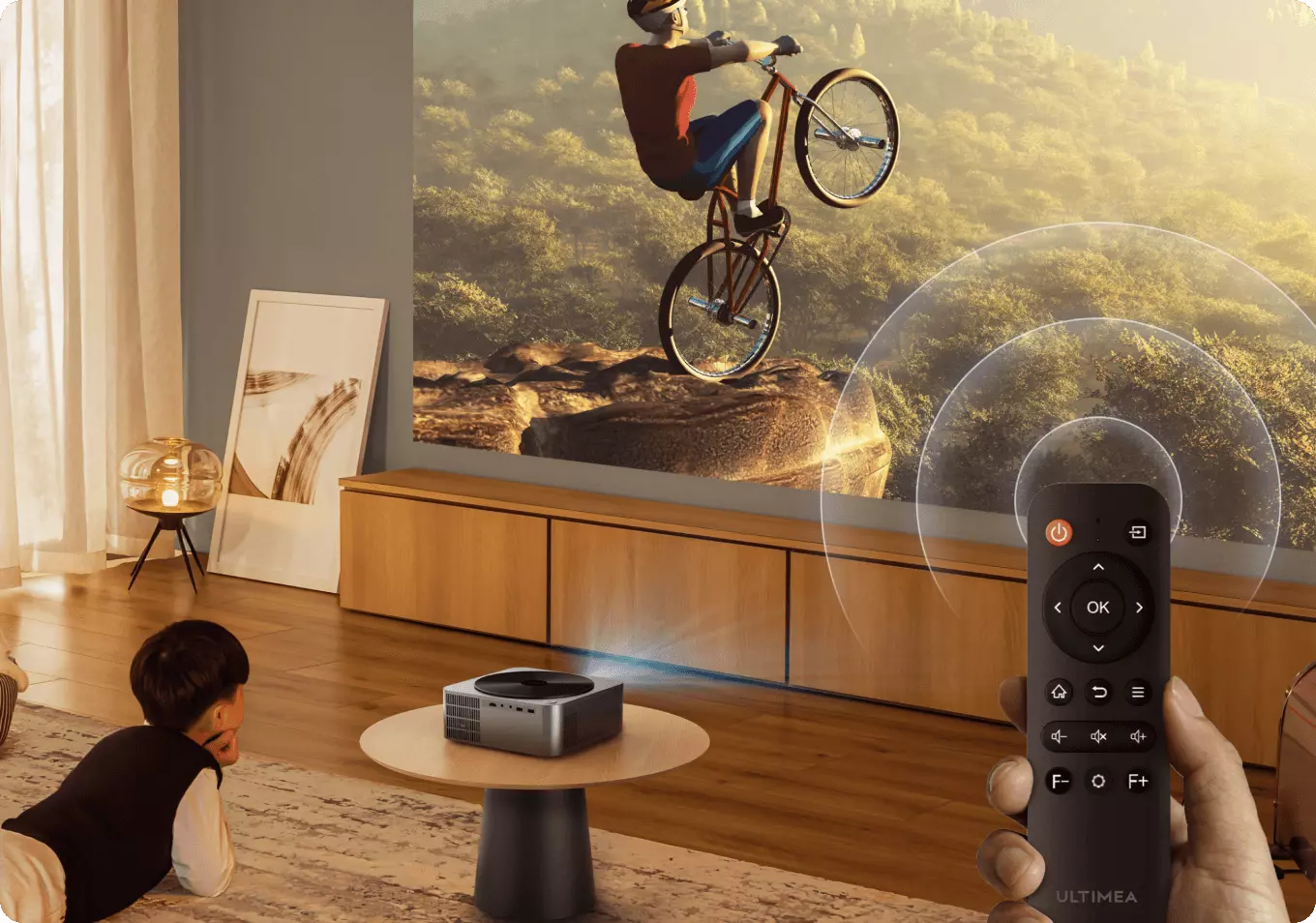 360° All Around Bluetooth Remote
Experience an intelligent and efficient remote control with the ability to transmit signals seamlessly, regardless of angles and obstacles.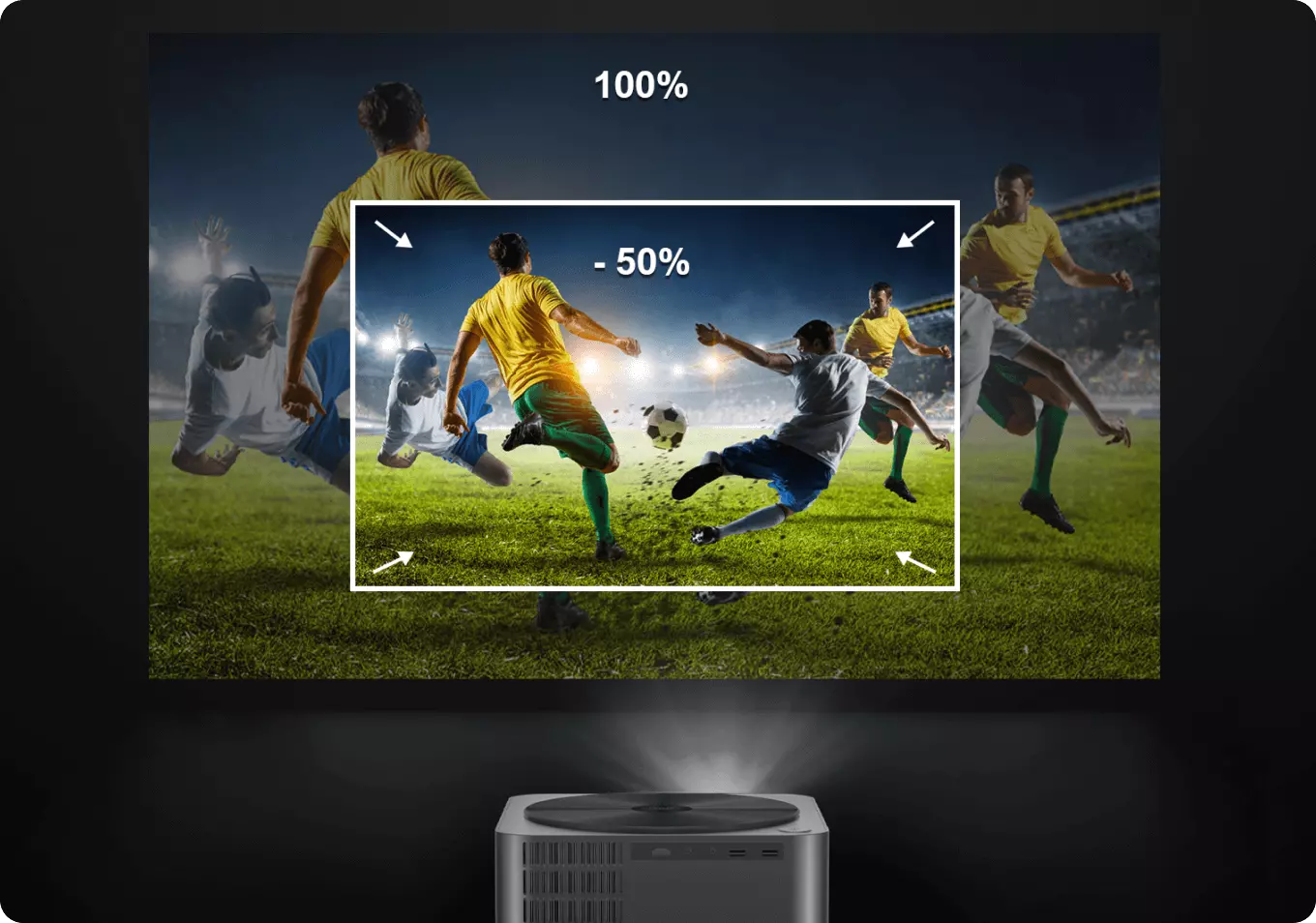 Easily Adjust Screen Size
Adjust the screen size from 100% to 50% without moving the projector.
Make Projection Your Lifestyle
Watch. Relax. Work.
Bring people together to make a happy home.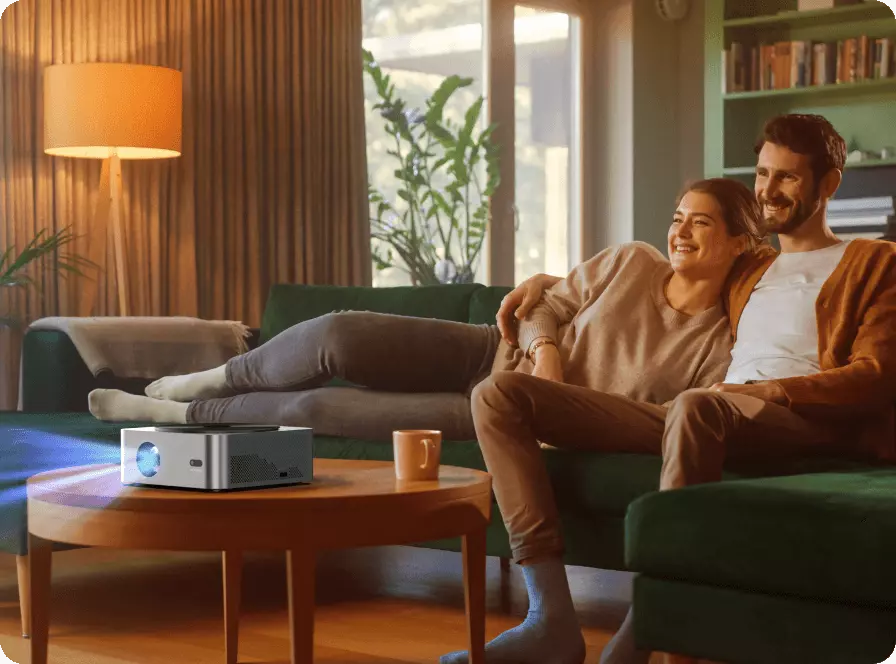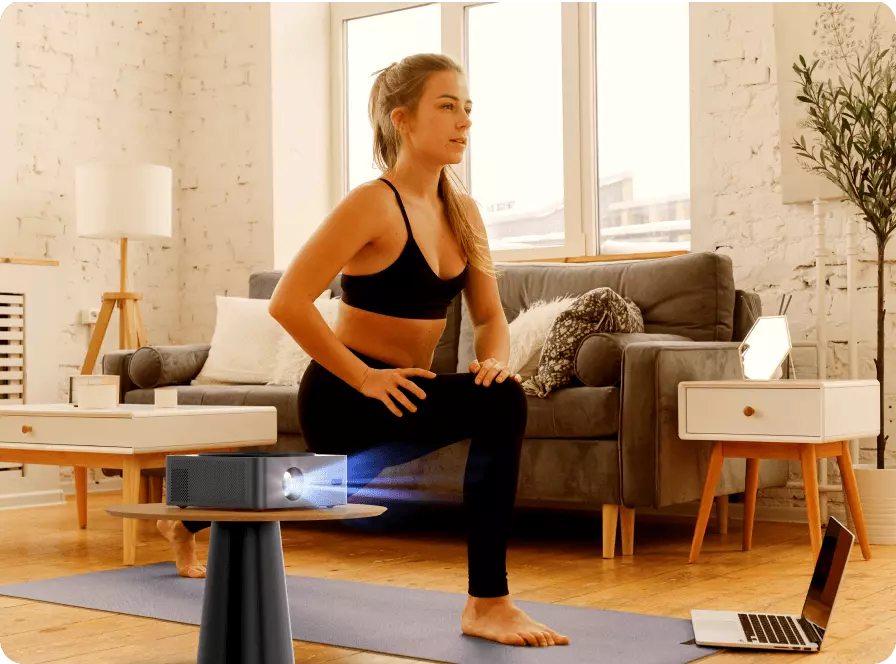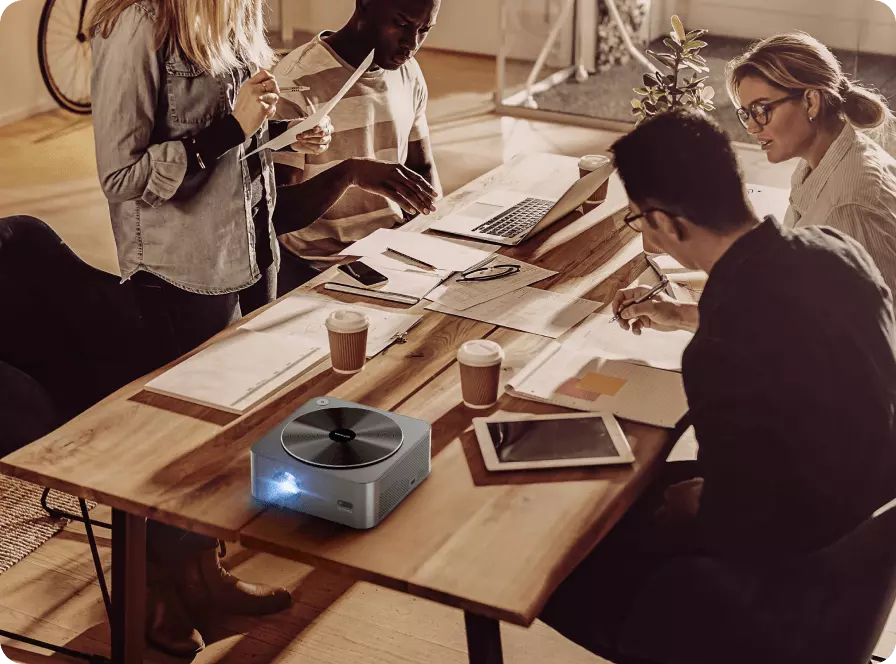 Kit Includes
x1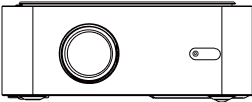 Apollo P40 Projector
x1

Remote Control
x1

Quick Start Guide
x1

AV Cable
x1

HD Cable
x1

Power Cable
Display Technique
LCD
Light Source
LED
Brightness
700 ANSI Lumens
Native Resolution
1920×1080 Pixels
Lamp Life
> 10 Years
Lens
Coated Optical Lens
Full-Sealed Optical Engine
Yes
Throw Ratio
1.4:1
Auto Focus
Yes
Auto Keystone Correction
Yes,±45
Recommended Image Size
35-150in
Projection Method
Front,Rear,
Front Ceiling,Rear Ceiling
Contrast Ratio
1500:1
Zoom
50%-100%
USB 2.0
×2
HDMI
×1
AV
×1
DC
×1
Audio Out
×1(3.5mm)
WiFi
Dual-band 2.4/5GHz
Bluetooth
BT5.0
Remote Control
360 All-round Remote Control
Power Dissipation
90W
Power Input
AC100-240W50/60Hz
Dimensions
265 × 265 × 105 mm
10.4 × 10.4 × 4.1 in
Net Weight
2.47 kg/ 5 lbs
Packaging Dimensions
385 × 315 × 145 mm
15.2 × 12.4 × 5.7 in
Total Weight
2.9 kg/6 Ibs
budget friendly and practical
I recommend buyign this projector because its resolution is the best according to the budget
We are grateful for your favorable feedback on the Ultimea Apollo P40 projector! Your positive review means a lot to us.
Nice!
The Apollo P40 is the first projector I have owned. I have to say I am impressed! Even at 100 inches the screen is clear and bright. I will definitely shop Ultimea when it's time to upgrade!
Thank you for endorsing the Ultimea Apollo P40 projector. Your recommendation is truly appreciated, and we look forward to the opportunity to assist you again.
Apa kedvence :)
Gyorsan bekapcsol! Annak ellenére, hogy milyen nagy simán felrakható 3 lábú fotós állványra, mert viszonylag könnyű!
Tű éles kép! Nagyon jó az automatikus fókusz.
Életem első olyan projektora, aminek olyan hűtése van ami annyira halk, hogy értelmét nyeri a benne lévő hangszóró!
Köszönjük, hogy időt szánt pozitív gondolatainak megosztására az Ultimea Apollo P40 kivetítővel kapcsolatban. Örömmel halljuk elégedettségét.
Best buy of the year
I don't have the space for a TV, so I decided to buy the Apollo P40 projector and I'm very happy of it!
The autofocus works perfectly and the colours are incredible.
The projector is still usable in daylight.
I plan to buy a TV stick to make it autonomous.
Your kind review of the Ultimea Apollo P40 projector has brightened our day. We are thankful for your endorsement and hope to serve you again in the future.
Very good önce you optimize
For its price catagory, the quality is very good. However, to reach the optimal picture, you'd need to adjust all the small details which take time. But it's definitely worth it! So invest your time and enjoy the better quality later
We appreciate your positive feedback regarding the Ultimea Apollo P40 projector. Your satisfaction is our priority, and we look forward to assisting you further.